API 2448 Recording and Mixing Console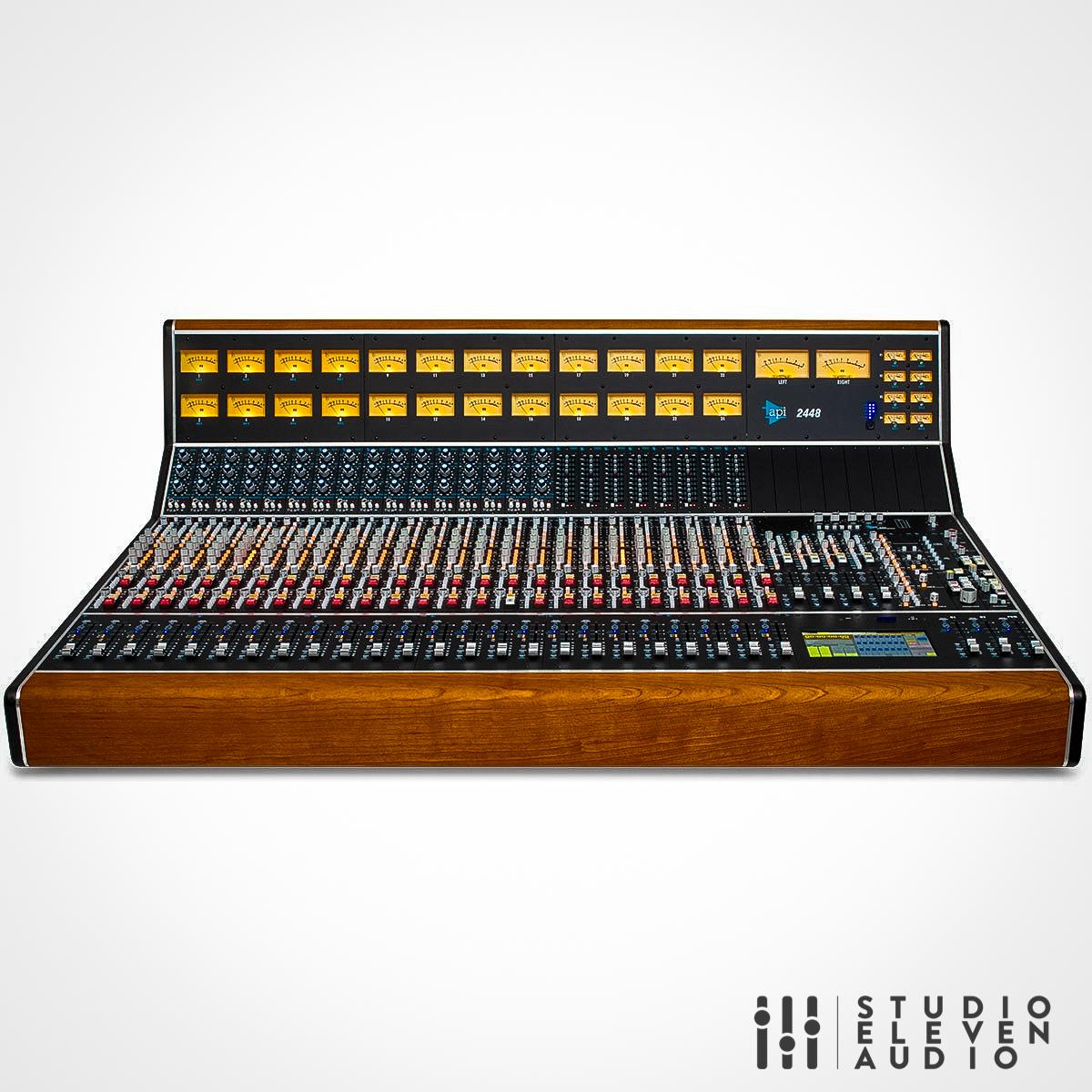 Final Touch Motorized Fader Automation System
Derived from API's Vision Automation System used extensively in the Vision, Legacy Plus and AXS consoles, API now offers optional Final Touch fader automation for the 2448 console.
Final Touch automation combines system reliability, user flexibility and operational simplicity and offers a host of features found only in the most expensive and sophisticated console automation systems typically costing many times more. Consoles can be factory-fitted with Final Touch automation prior to delivery, and existing 2448 consoles can be retrofitted with Final Touch automation.
New: In addition to the 2448, API's Final Touch automation systems are available for the flagship Vision console, the Legacy AXS, and the 1608-II. This allows for mix files to be easily transferred across any of these API console products.
Final Touch Automation Features:
Reliable, self-contained system requiring no external computer
Individual Switch Control on each fader
Global Control Panel in the console Center Section
Hi Resolution 7.5" Touch Screen Control
Files are easily saved to standard memory cards
Automated Mute and Insert switches on each channel
Unlimited Fader Groups with 2 dedicated Group Master Faders
Motorized Stereo Program Fader
4 Motorized Stereo Returns
DAW Control with unity gain audio bypass
Unlimited Mix Restore points
Comprehensive Operations Manual
API 2448 Recording and Mixing Console
API2448-24