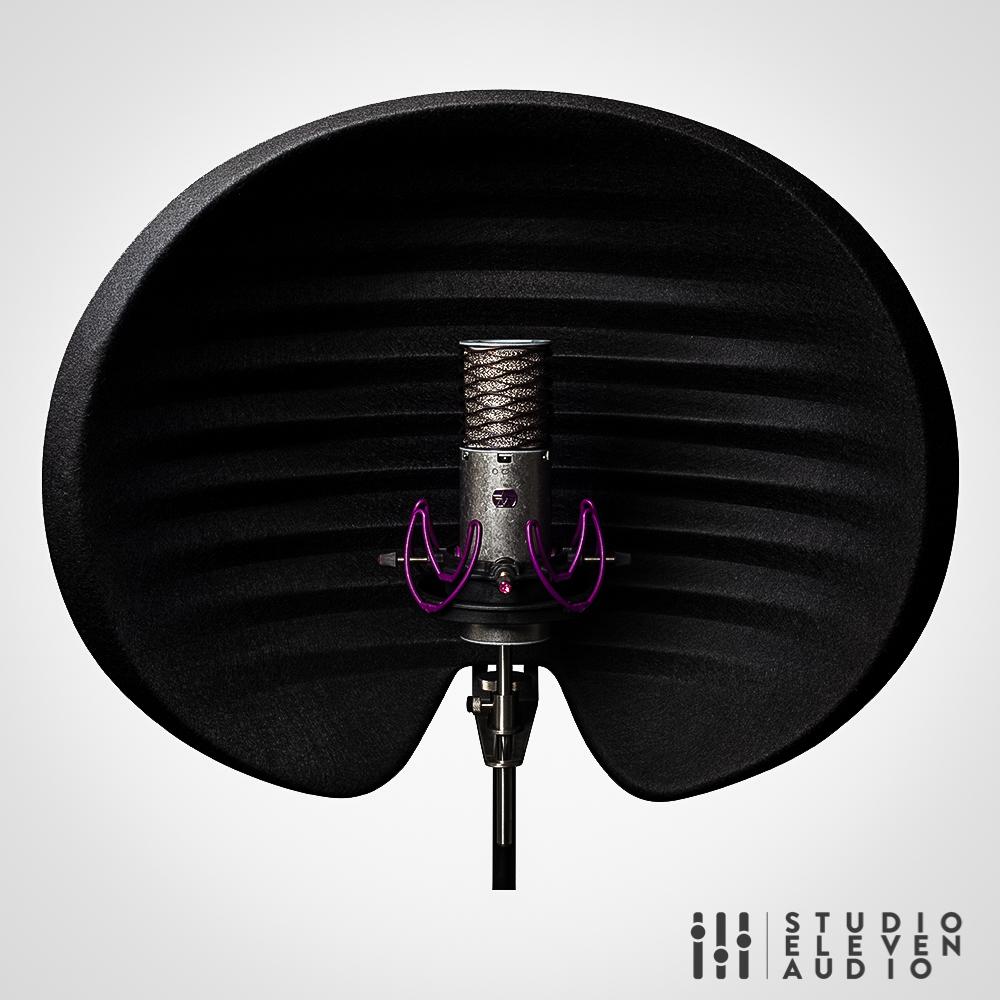 360º Filtering
Halo's unique design is much bigger than other portable booths, and wraps around top and bottom, to a maximum rear depth of almost 100 mm to improve room isolation and absorption without dominating the room sound.
Patented PET Felt
The Halo is made from a patented PET felt, which is one of the most lightweight, efficient and technical acoustic products available in the world. This makes it ideal for use in a reflection filters and it's unique to Aston microphones studio acoustic products. Halo is not only a highly technical product but it is very environmentally friendly too as it is made from 70% recycled PET plastic.
Easy-Mount Hardware
Many reflection filters suffer from overly complicated hardware which leads to the products being unstable and drooping... if you've ever used these you know what we mean! Aston Halo is incredibly quick and easy to set up, extremely stable on mic stands, looks fantastic and, as you'd expect from us, is the best performing reflection filter in the world (check out the independent Halo reviews on this page!)
Built In Diffusion
Halo has built in ribs for sound diffusion on both front and back of the product. When treating room acoustics, diffusion is arguably the most important element to tackle, the idea being not just to create a 'dead' space, but to help control room reflections by diffusing the primary reflections in your studio. No other reflection filter incorporates this crucial feature but Halo.