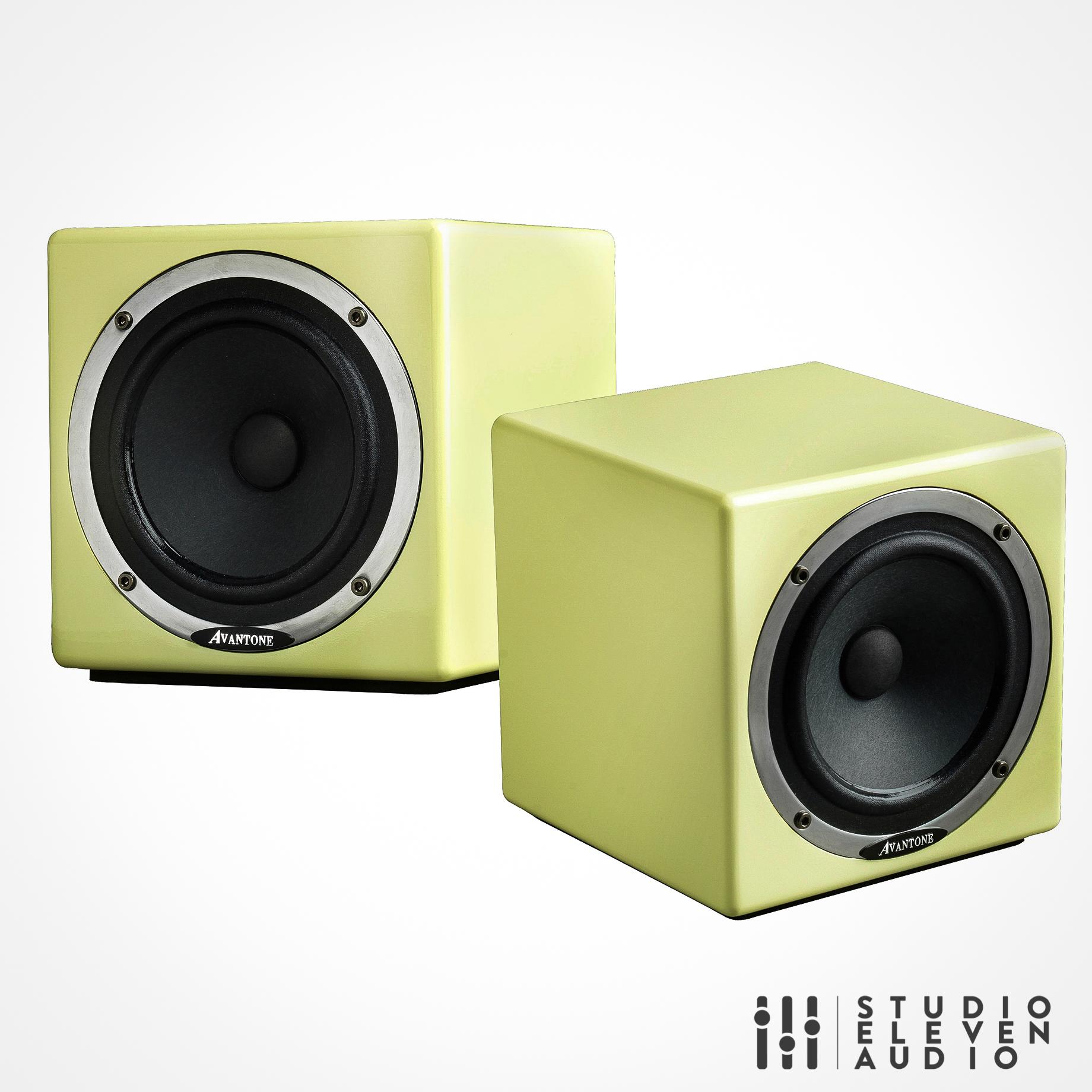 Mix Cube Colours

Features
Balanced Input: This "combo XLR" input accepts a BALANCED male XLR plug as well as a 3-conductor BALANCED TRS ¼" or a 2 conductor UNBALANCED TS ¼" male plug. For unbalanced operation with a TS connector the minus signal is automatically grounded.
System Gain: This variable control adjusts the sensitivity of the signal that appears at the input. Rotating the control clockwise increases the sensitivity while a counter-clockwise rotation decreases sensitivity. The adjustable gain range is from -30 to +6 dB. A setting of +6 allows a full, unimpeded signal to be sent to the amplifier. The detented gain positions allow for repeatable settings between speakers for proper matching. Please Note… when the signal appearing at the input is too hot, the amplifier can overload causing distortion and possible damage to the speaker. If overload occurs, attenuate (decrease) the input level by turning the knob counter-clockwise a few clicks.
On/Off Switch: This illuminated switch turns the amplifier section on and off. The unit is still receiving power from the transformer however.
AC Input: This input is only to be use with the proprietary AVANTONE Power Supply. Tighten the cable/connector securely for reliable operation. Note: There is a switch on the power supply for selecting the proper AC/MAINS operating voltage for your location.
Ground Lift Switch: By engaging this switch the pin 1 shield is lifted at the input jack. This can be used to aid in ground loop control of the incoming analog line signal.
Placement: When positioning the Avantone Active MixCubes on stands or console bridges it is best to keep them at ear level and slightly angled in towards the engineer. Since they are shielded it is ok to place them near a CRT video monitor or TV without causing any problems. The bottom mic stand mounts will also allow you creative positioning options in unusual studio playback situations.
Avantone MIXCUBE Active
AV-MIXCUBE