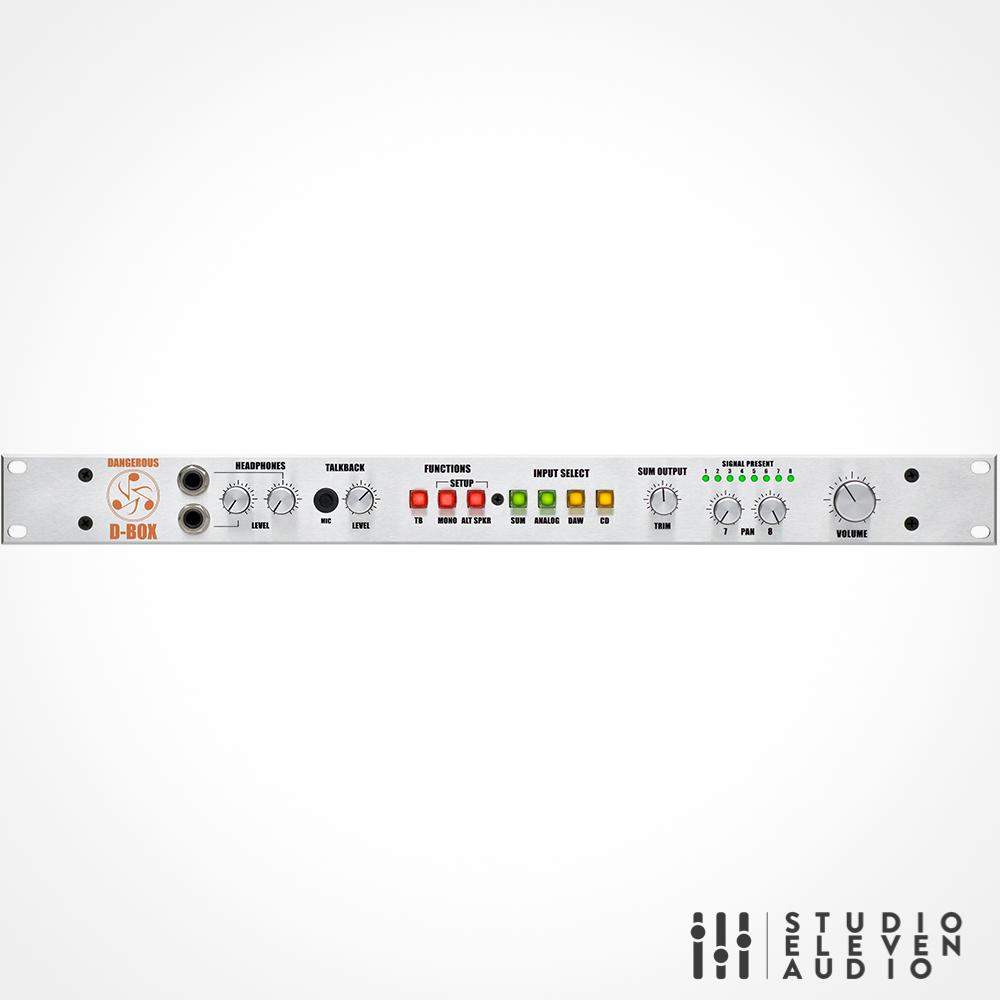 REMOTE CONTROL VIA BLUETOOTH AND THE D-BOX+ APP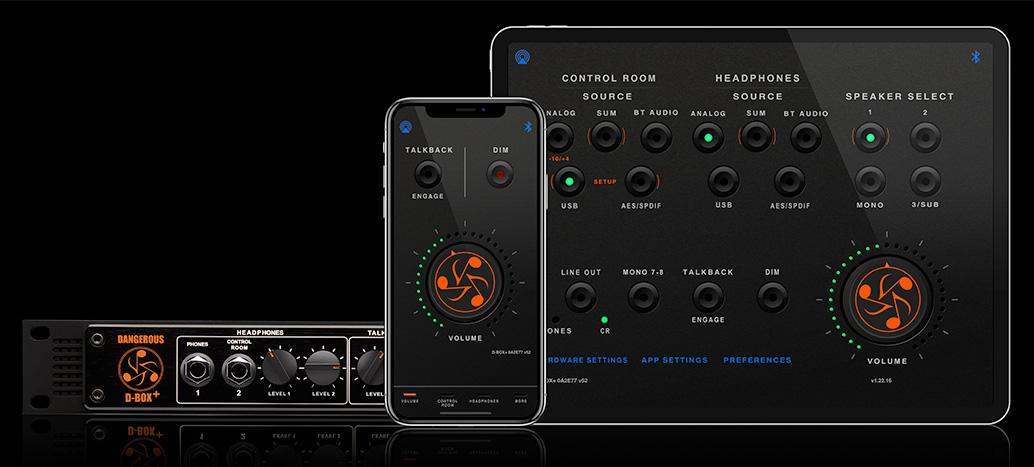 Using the new D-BOX+ Bluetooth app, on any current phone, tablet, or computer, you are no longer bound to your chair when you need control your studio. All major functions of the D-BOX+ show up in the highly intuitive and rock solid program, providing limitless new solutions to age-old studio problems. Want to listen to an artist's instrument in the live room while switching monitoring sources in their headphones? No problem. Want to give a couch-bound producer control over the talkback mic through their phone? Simple. Want to listen to your mixes from the hallway while still swapping monitors or switching a sub in and out? You got it. If you can dream it up, the D-BOX+ app will deliver.
THREE MASTERING GRADE DIGITAL-TO-ANALOG STEREO CONVERTERS
Our D-A converters have been at the heart of award winning tracking, mixing, and mastering studios for decades. Advanced clock stabilization, top-of-class chip sets, and our uncompromising analog signal path add up to a D-A that's as powerful as it is nuanced. Clarity and musicality of your digital sources are no longer trade-offs, but will come together for the best possible monitoring available in any price category and the D-BOX+ is loaded with three: USB, AES/SPDIF and Bluetooth.
ROCK SOLID USB CONNECTIVITY FOR WINDOWS AND MAC
USB audio connectivity has come a long way over the past decade, and Dangerous has been at the forefront of its development the entire time. With the D-BOX+ you not only get an ultra-fast, low-latency USB port, you also get the latest driverless connectivity on macOS and flawless driver support on current Windows computers. Say goodbye to fussing around with software just to get up and running, and say hello to plug-and-play connectivity.
Dangerous Music D-Box+
DANGD-BOX+