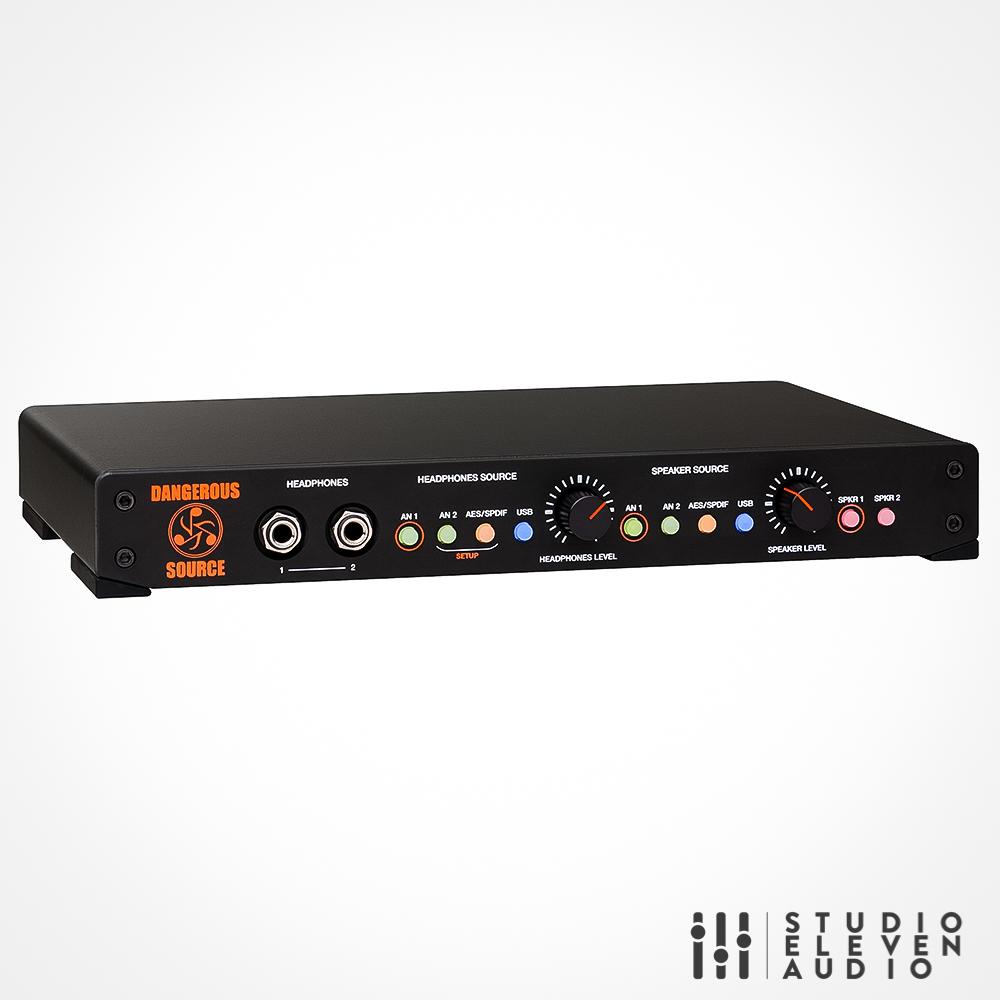 TOGGLE & LATCH FOR ULTIMATE FLEXIBILITY
Any input and speaker outputs can be used individually or simultaneously for all sorts of studio solutions. By switching the input and output sections between "toggle" mode (one at a time) and "latch" mode (simultaneously activated), you can layer sounds and double-up the inputs in creative and very useful ways. For example, set the speaker switches to "latch" and use the second speaker output as a switchable subwoofer out – or perhaps to provide simultaneous live-room monitoring, or to just blast both sets of speakers at once! Set the input switches to "latch" and you can jam along with your portable devices, or otherwise creatively layer multiple input sources. Return to "toggle" mode and easily let the singer hear their own personal headphone mix from an analog input while you engineer the real mix from the USB. Whatever's needed, wherever you are, the SOURCE will deliver!

MONITOR RIGHT AND NEVER GUESS AGAIN
It would be hard to overstate the number of recordings that have arrived at the mastering stage with all kinds of noises, flaws and other unintentional problems because the monitoring chain was inadequate. Get the most accurate monitoring available with the SOURCE, and you'll hear everything, eliminate the guesswork, and get it right the first time – all in a portable, rugged unit equally at home in your studio or your backpack!
Dangerous Music Source
DANGSOURCE