Drawmer CMC2 Compact Monitor Controller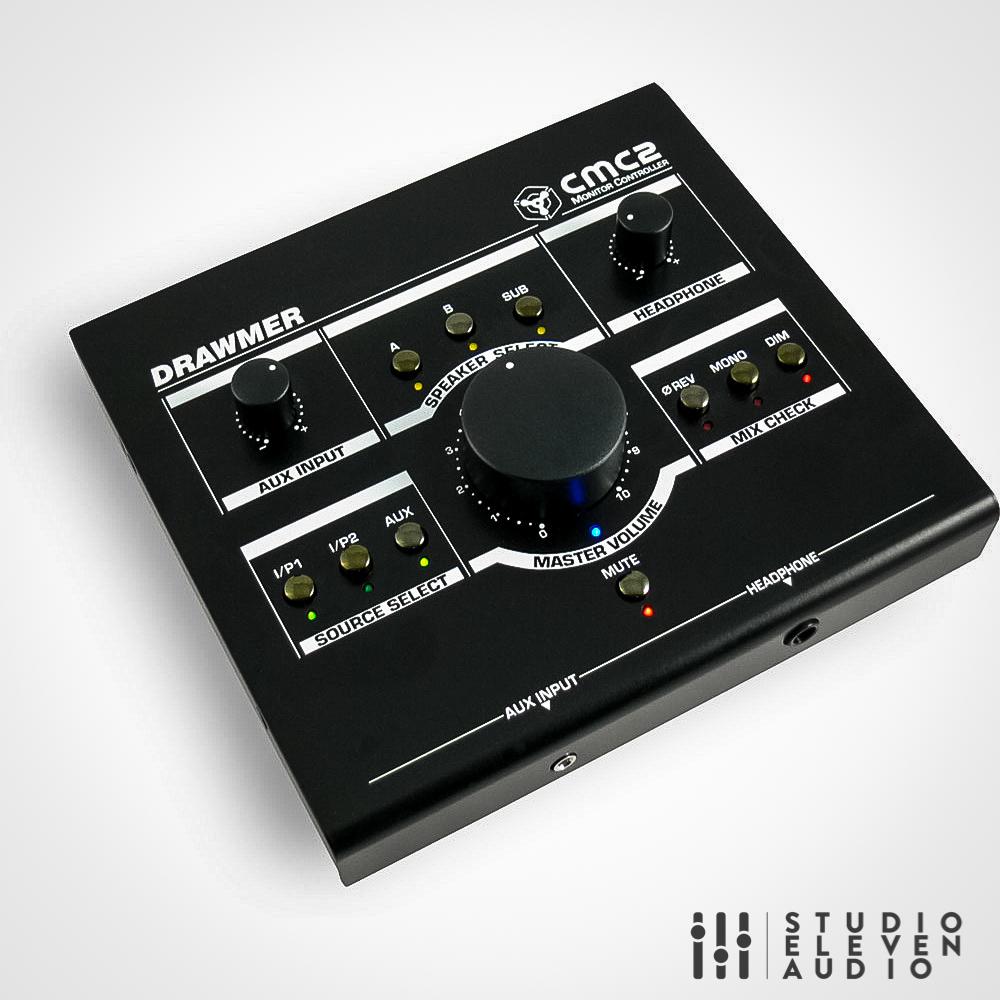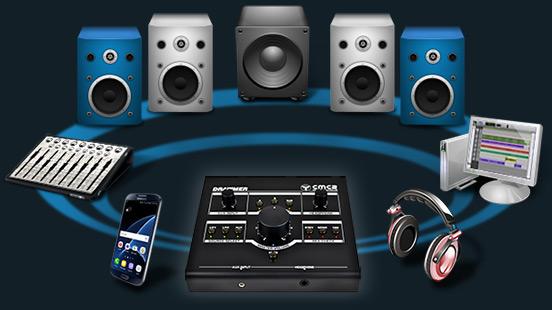 Accurate & Transparent
With the same Drawmer pedigree as the MC2.1, the CMC2 circuit is just as transparent and accurate. It's switches and paralleled custom-quad knobs have excellent channel matching, a smooth feel.
You hear exactly what you've recorded!
Multiple Connections
The CMC2 is very well connected: with 2 Stereo balanced jack inputs, plus a 3.5mm jack for your Smartphone/MP3 Player, with variable level control. It supports 2 sets of stereo monitors plus a sub-woofer, each with individual switches so you can activate them in any order, especially useful for A/B comparisons.
In addition, it has a professional quality headphone output with a separate amplifier and level control, that provide the same audio quality and mix checking as the CMC2 does through the speakers.
Key Mix check features such as Phase Reverse, Mono, Dim & Mute are also included, to enable you to examine the quality of your recordings with ease.
Compact
The CMC2 packs a lot of features into a small package. With a footprint of just 18x16cm and a very low profile the CMC2 won't hog your desk space like some other controllers do. And if your on the move it's small enough to pop into a bag to take anywhere.
Tough & Secure
Whilst being smart and stylish the rugged, all steel enclosure will withstand the knocks and bumps of the studio, and, coupled with the high quality components used, the CMC2 is built to last. In addition, a Kensington security slot provides protection from thieves.
Drawmer CMC2 Compact Monitor Controller
DRAWCMC2