Drawmer Seventies FET 1978 Stereo Tone Shaping FET Compressor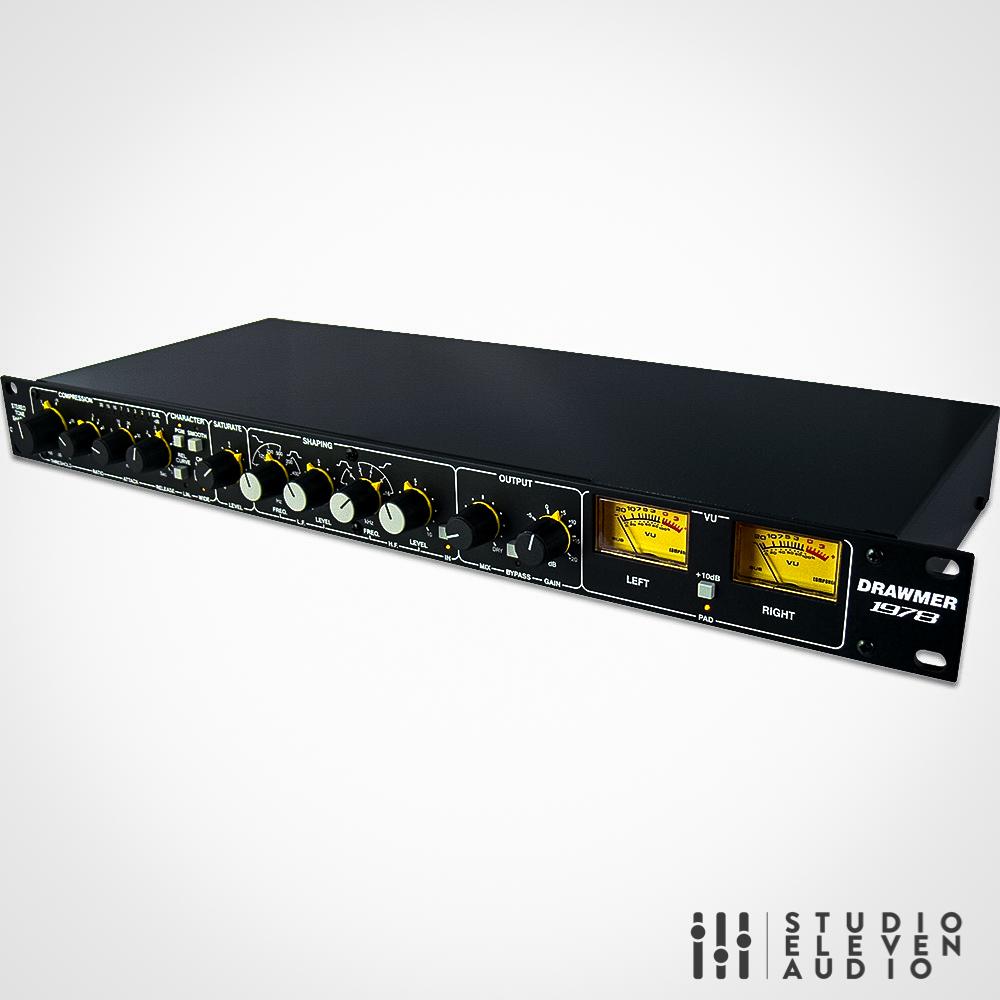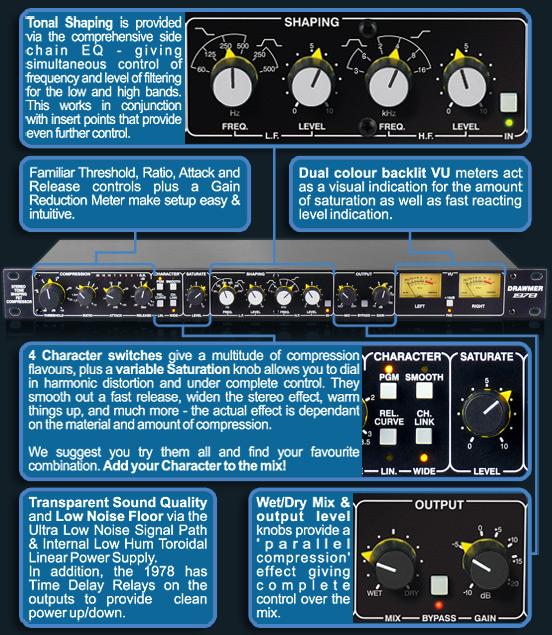 Mix Control - Pricisely Control the Amount of Compression Applied!
Incorporated into the 1978 is the 'Mix' Control. This acts like a 'parallel compression' effect that mixes the Wet (compressed) and Dry (original) signals to provide a simple and exact way of controlling the amount of compression used - all with the turn of a single knob.

With the extensive controls of the 1978, such as saturation and tonal shaping, it could be possible to take the effects too far and ruin a mix - this is easily prevented by the use of the Mix control just by mixing in less of the wet signal and more dry. By the same token, the mix control can add more compression and character simply by adding more of the wet signal. It's that simple!
Drawmer Seventies FET 1978 Stereo Tone Shaping FET Compressor
DRAW1973