Empirical Labs EL9 Mike-E PreAmp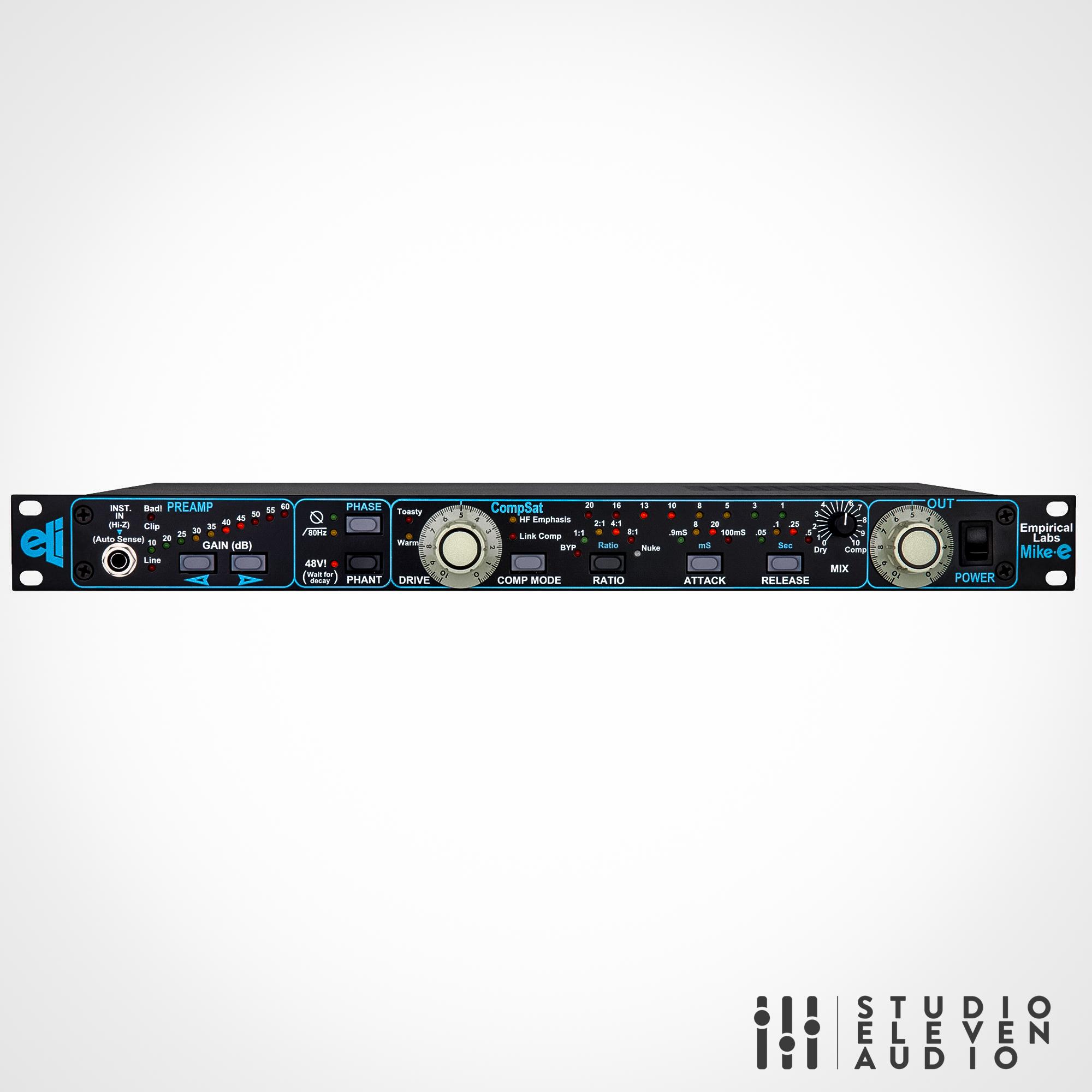 EXTRAORDINARY LEVEL OF FLEXIBILITY
"I can't think of any other preamp/compressor that has the same extraordinary level of flexibility, ease of operation and extreme tonal range. It does clean and bright, dark and fuzzy, and everything in between...and with only a couple of controls and switches, finding a sound is a very fast and intuitive process."
- Sound On Sound Magazine
 "Its freakishly awesome and beautiful." - Steve Berlin (Los Lobos)


MIKE-E'S SEVEN CIRCUITS
1. Mic Preamplifier with super low noise and stepped gain switching.
2. Built in 'Direct Box', called the 'Inst In', offers unparalleled
distortion, noise, and frequency response when pre-amping
instruments.
3. 'Colored' 80Hz High pass filter emulates the warm low
frequency cut of our favorite vintage equalizers.
4. Phase Switch to invert the audio signal 180 degrees.
5. CompSat offers both a musical Compressor/Limiter and a unique
tape-like saturation circuit.
6. Emphasis high-frequency emphasis system softens high
frequency 'pile-ups' and further the creamy color of the Mike-E.
7. Mix Control allows the blending of the Compressed/Saturated
signal with the clean unprocessed "Dry" signal.
TRAK PAK
There are engineers who enjoy the flexibility of being able to EQ audio signals when they're tracking.  For them, we offer the Trak Pak – a combination of our Mike-E and Lil FrEQ processors set up for seamless integration.  With a killer mic pre, famed ELI compression, tape saturation and eight individually defeatable EQ sections, we feel it's simply the most powerful and flexible "channel strip" solution available.
Check out the LIL FREQ which comes in the Trak Pak.

Empirical Labs EL9 Mike-E PreAmp
EMPLABEL9