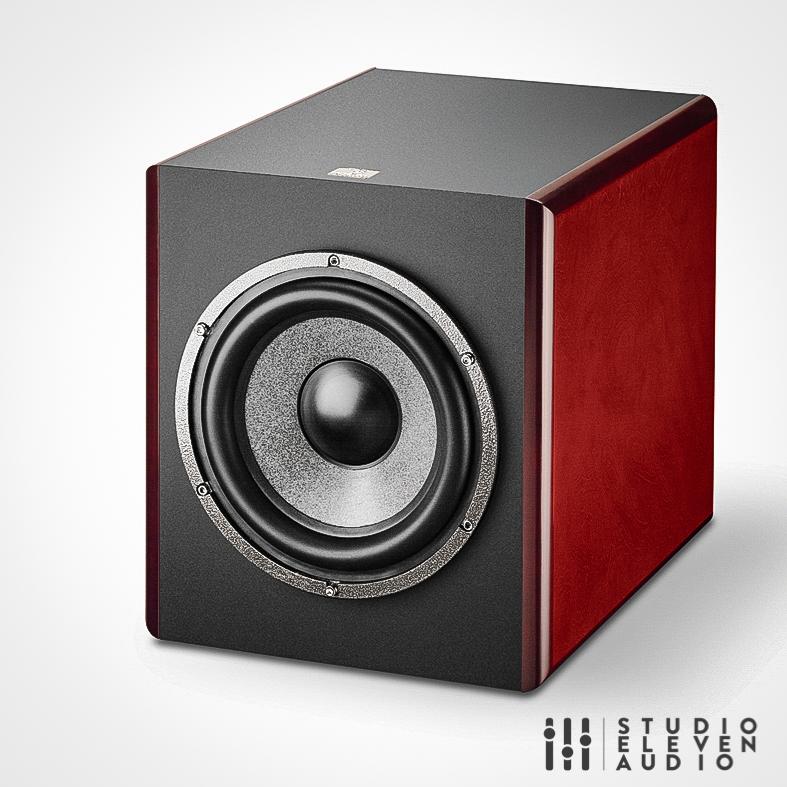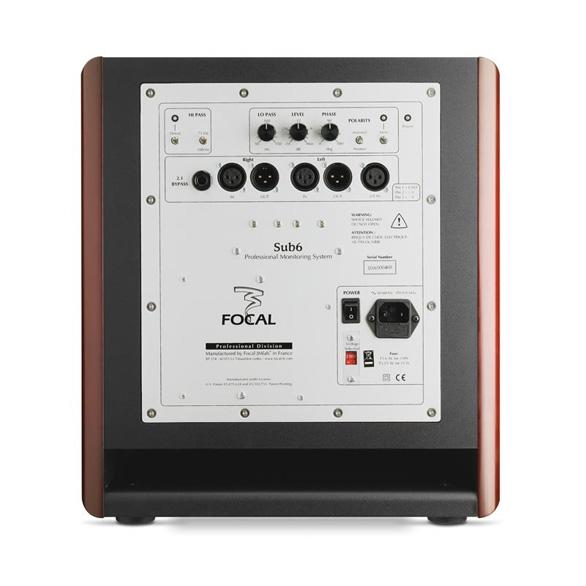 Connectivity
FOR OPTIMAL INTEGRATION
---
The Sub6 monitor loudspeaker was developed to perfectly complement the acoustics of Focal monitoring loudspeakers. It features numerous settings such as a stereo high-pass crossover (75Hz - 100Hz) specific to left and right loudspeakers, a configurable low-pass filter with mono summation, a phase inverter, adjustable phase and even a MUTE switch. The various connectivity options enable use in 2.1, 2.2 and multi-channel modes, via the L/R inputs and outputs, and the LFE input.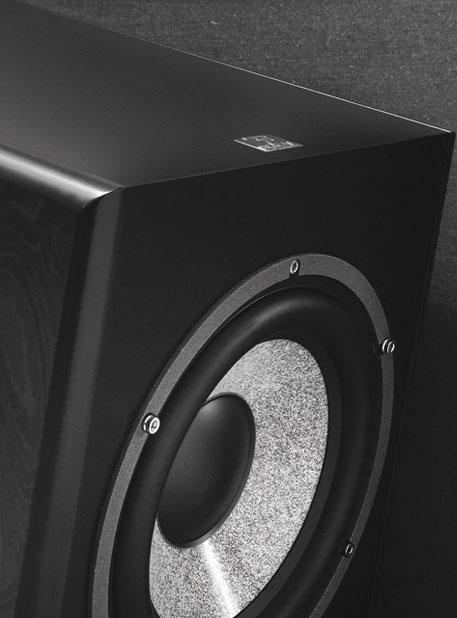 Footswitch
THE 'LITTLE EXTRA' WHICH MAKES THE DIFFERENCE
---
A major advantage of the Sub6 is its footswitch input. This allows you to connect a footswitch which cuts off the subwoofer and deactivates the high-pass crossovers on the outputs powering the monitors. The footswitch input enables you to compare the sound of a 2.1 set-up (Sub6 filtered + monitors filtered by the Sub6) with that of a 2.0 set-up (subwoofer deactivated + monitors in wideband mode). The two versions can be compared instantly, simply by pressing the footswitch: you barely have to move a muscle.
Focal SUB 6 BE
FO-SUB6BE/R