Icon Platform B+ Button Expander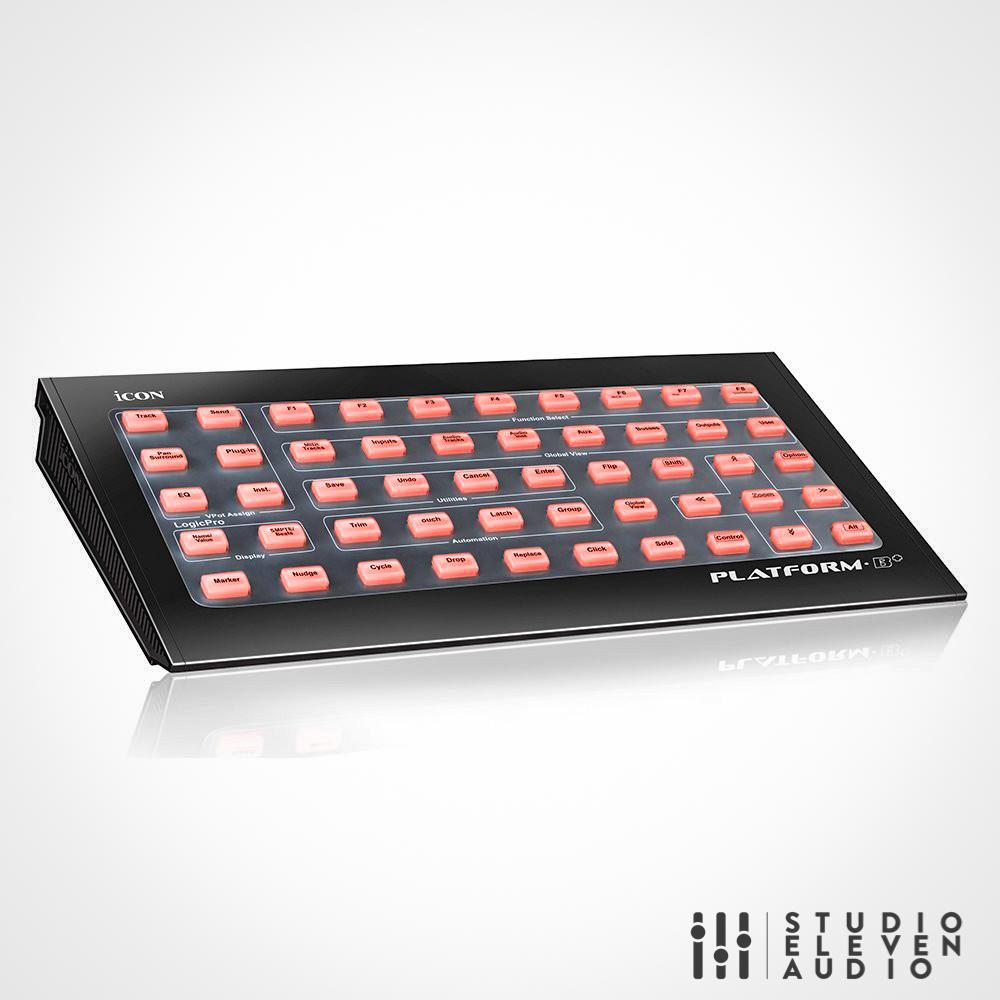 50 illuminated buttons give you quick access to all of the most used functions of your DAW, including cursor keys for zooming and moving about your project. A selection of silicon overlays are also included, for using the Platform B+ with a variety of the most popular DAWs on the market – Cubase / Nuendo, LogicPro, Samplitude, Reaper, Studio One, Bitwig, Reason, ProTools, Sonar, Audition and Ableton Live. There's also a 'User define' mode for creating custom mappings, so you can customise your controller to suit your workflow .
Control surfaces are perfect for adding hardware style recording to in the box mixing. Icon's range feature motorised faders for easy project recall, from the full size QCon Pro X (expandable in banks of further 8 motorised faders via the QCon Pro XS), to the Platform M+ range, designed for mobile recording and smaller setups.
The Platform B+ can connect directly to the Platform M+ via the ports on the back of the unit, and can also be used standalone. So if you're looking to speed up your workflow with a bank of 50 button shortcuts for your favourite DAW, the Platform B+ is the perfect addition to any software-based recording setup.
Icon Platform B+ Button Expander
ICON-PLATFORM-B-PLUS