Icon QCon Pro G2 DAW Controller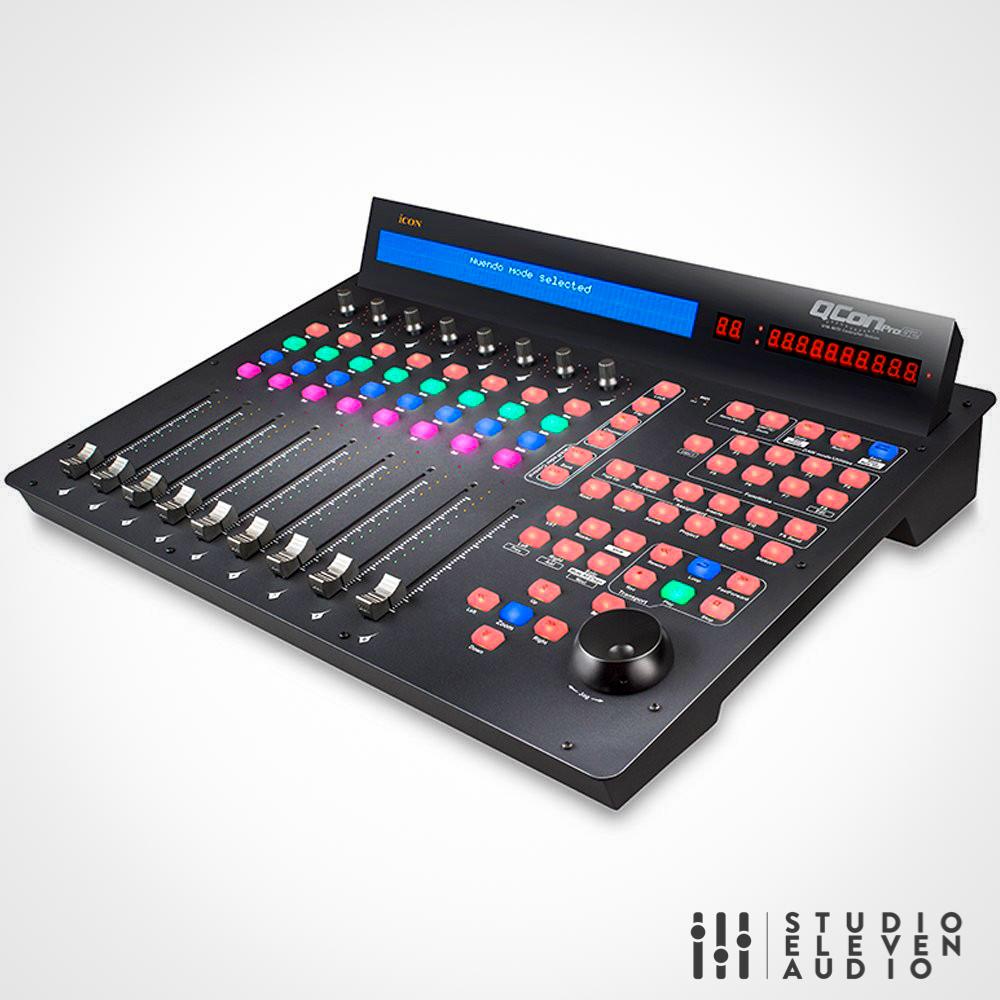 What's New In Generation 2?
UPDATED DAW MODE: We simplified the DAW mode in the new generation. Now instead of scrolling through a list of DAWs, users choose 1 = Mackie Control (for most of the most popular DAWs), 2 = Logic Pro (for Apple Logic Pro), 3 = Pro Tools (HUI mode for Avid Pro Tools) and 4 = User Define mode (for other DAWs, and custom maps). This improves the mapping AND increases the number of DAWs we can support.
MORE DAWs & UPDATED OVERLAYS: Now with overlays for FL Studio, Digital Performer, Adobe Audition, and Studio One, as well as Cubase, Nuendo, Reason, Ableton Live, Samplitude, Bitwig, Logic Pro, Reaper, Sonar, Pro Tools, Logic Pro and a User Defined mapping. And the overlays now have a dash of color to make mixing that much easier.
UPDATED HARDWARE - New Faders, Encoders and Jog Wheel: The G2 version of the Pro and EX now sport the same top of the line Alps motorized faders that are in the Platform series and QCon Pro X controllers. Plus the jog wheel has been updated and recoded for better accuracy.
BACK IN BLACK: The QCon Pro and EX G2s are now even more suave and salacious in an anodized matte black finish.
| Operating System | Compatible |
| --- | --- |
| Mac OS 10.13 High Sierra | Yes |
| Mac OS 10.12 Sierra | Yes |
| Mac OS X 10.11 El Capitan | Yes |
| Mac OS X 10.10 Yosemite and older | Yes |
| iOS | Yes |
| Windows 10 | Yes |
| Windows 8 | Yes |
| Windows 7 | Yes |
| Windows Vista | Yes |
| Windows XP | Yes |
Icon QCon Pro G2 DAW Controller
ICON-QCON-PRO-G2