Icon QCon Pro X DAW Controller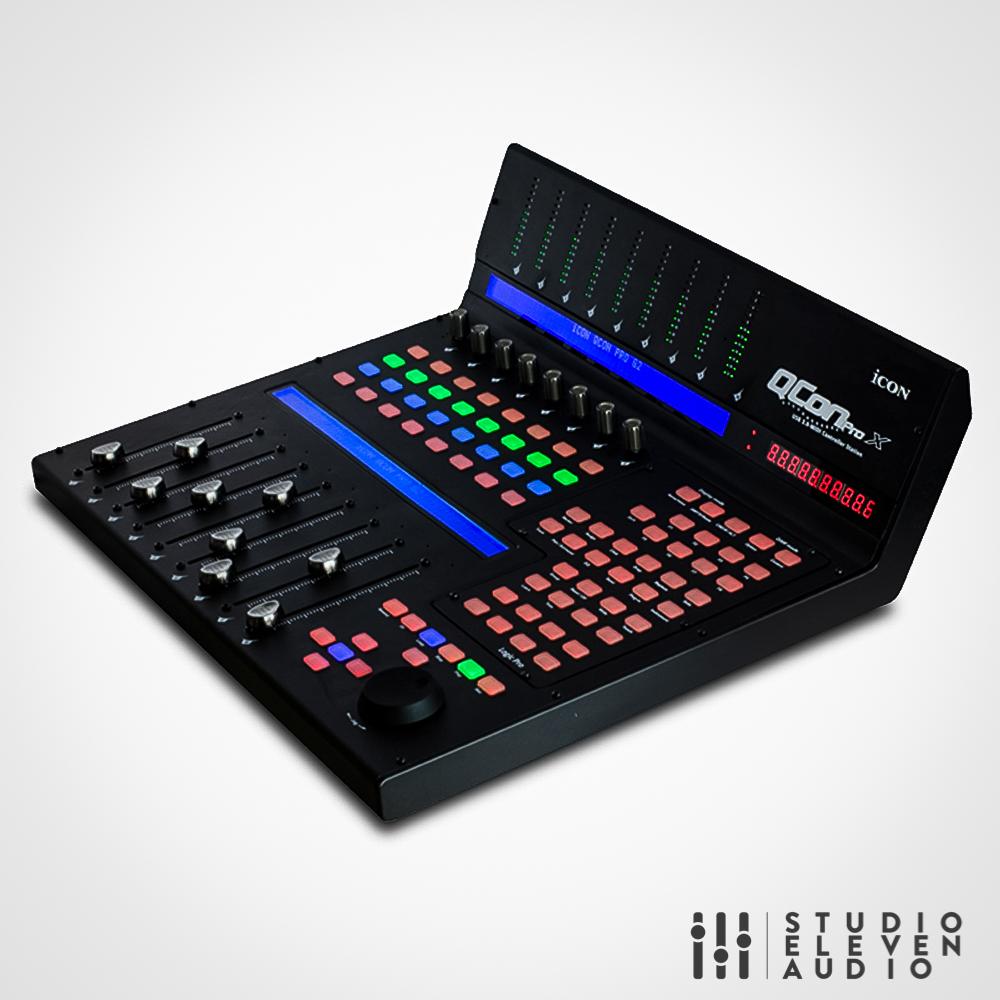 Control any DAW
The Icon QCon Pro X is a powerful control surface for any DAW. Integration is most easily facilitated using any one of our DAW specific custom modules. Simply select the module for your DAW, follow the easy install procedure, and the QCon Pro X will use Mackie Control or HUI protocol to provide seamless interfacing with your DAW's functions. Support is included as standard for the most popular DAWs including Cubase, Nuendo, Ableton Live, ProTools, Logic, Reason, Studio One, Bitwig, Samplitude and Reaper.
Once the Icon QCon Pro X is linked to your DAW it will always boot up in the proper configuration, even after being powered off. If you have a module installed for one DAW, and want to use a different DAW, then no worries. You can still go into manual mode and select any of the other supported DAWs from a list displayed on the QCon Pro X LCD upon boot-up. Even if your DAW is not supported by a custom module, you can still map its functions to the Icon QCon Pro X using the intuitive MIDI learn mode.
Control your plugins and automation too
The QCon Pro X also gives you tactile control of your VST, RTAS, Direct X and AU Plugins. Dial in EQ frequencies, Q or gain with the rotary encoders. The values of different parameters are shown on the upper LCD screen. Control Virtual Instruments as well. There's also a "FLIP" button for fader control of plug-in parameters.
Automation of track and plugin parameters is also made easy with the Icon QCon Pro X. Write fader rides just like you would on any large format analogue console using buttons for familiar functions like GROUP, WRITE, TOUCH, LATCH and TRIM.
The Icon QCon Pro X is also scalable. Expand in groups of 8 up to 32 channels and create a custom surface to fit your needs. With the Icon QCon Pro X you get the best of both worlds; the total recall, power and flexibility of your DAW with the look, feel and functionality of a sturdy piece of hardware.
| Operating System | Compatible |
| --- | --- |
| Mac OS 10.13 High Sierra | Yes |
| Mac OS 10.12 Sierra | Yes |
| Mac OS X 10.11 El Capitan | Yes |
| Mac OS X 10.10 Yosemite and older | Yes |
| iOS | Yes |
| Windows 10 | Yes |
| Windows 8 | Yes |
| Windows 7 | Yes |
| Windows Vista | Yes |
| Windows XP | Yes |
Icon QCon Pro X DAW Controller
ICON-QCON-PRO-X