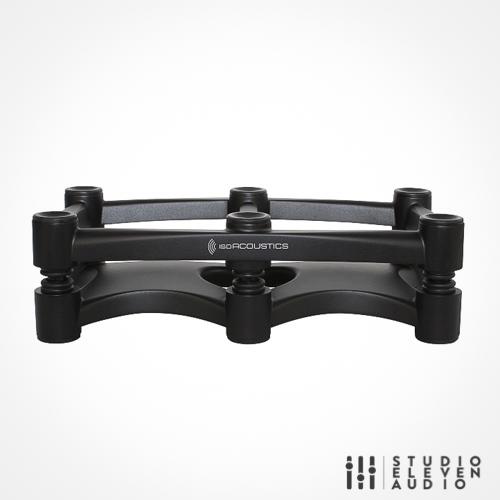 Patented IsoAcoustics Isolation
Exciting the supporting surface
The isolators manage the energy of the speaker to reduce vibrations resonating through the supporting surface to eliminate dissonant sounds in the listening area or joining rooms.
Reducing internal reflections
Internal reflections are vibrations reflecting back up the speaker cabinet which causes smear. Smear is a result of artifacts replicated in both channels which are perceived to be in the middle, causing the stereo image to collapse. The IsoAcoustics isolators reduce internal reflections to eliminate smear. The result is an improved stereo image of natural spatial sound.
IsoAcoustics ISO 430
IS-ISOL8R430