Lauten Audio LA-320 Condenser Microphone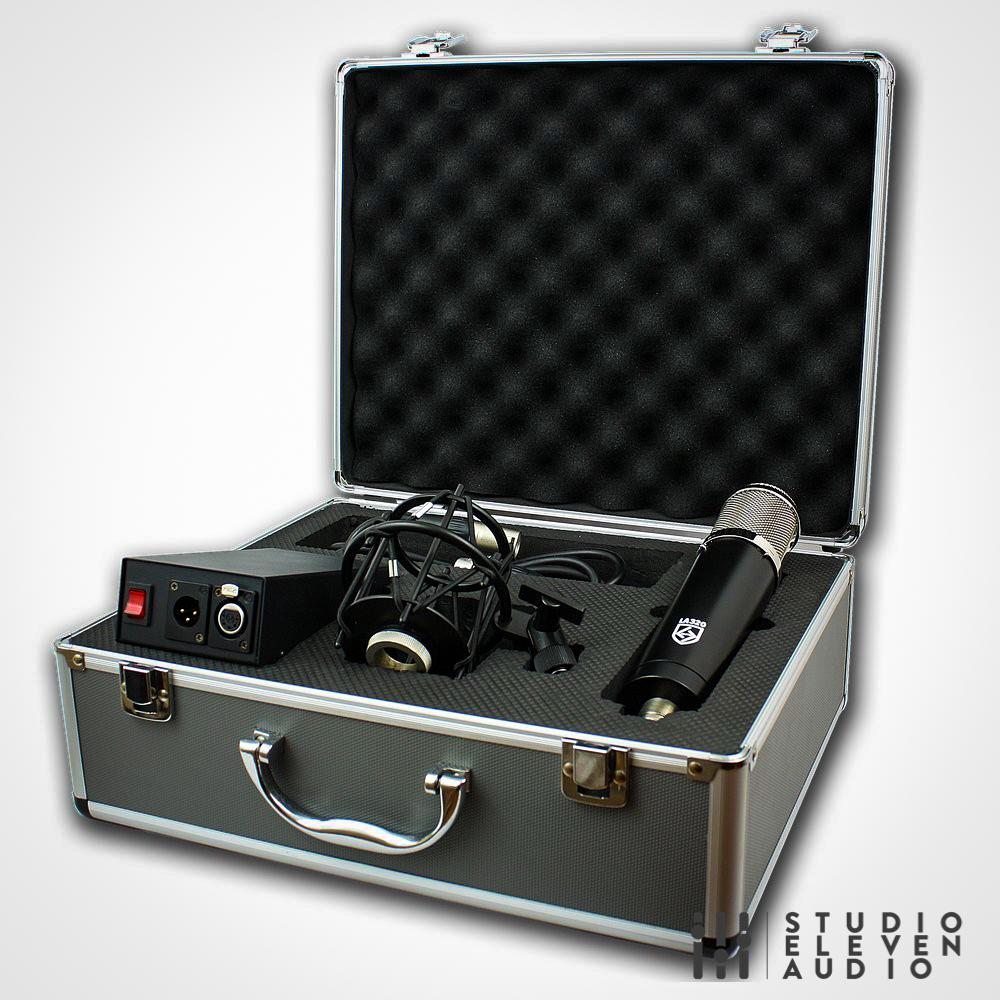 INDEPENDENT FILTERS CLEAN YOUR TONE
The high and low cut filters make solving common problems in home, basement or bedroom recording environments easy. The LA-320 features two independent filters located on the microphone and easy to engage via switches located on the front of the microphone. If the room or source is boomy, or you have low-end rumble from outside sources like road noise, furnace, air conditioner etc., turn on the low-cut filter and eliminate the problem. Use the high-cut to roll-off above 12k and tame a bright room or a bright source. What's even cooler is you can use both filters at the same time resolving many problems before the recording hits your hard drive.
INCREDIBLE PRICE PERFORMANCE RATIO
Inside the LA-320 is a 1 inch pressure gradient true-condenser capsule and dual-triode vacuum tube inspired by those used in classic German microphones. Don't be fooled by the affordability, the LA-320 features high quality components often found in much more expensive microphones. We have used our years of experience to create the best performance for the price of any large diaphragm vacuum tube microphone. Any budding engineer is sure to be pleased with the microphone.
FULLY EQUIPPED AND READY FOR RECORDING
The LA-320 comes fully equipped to get you recording with great results fast. Each microphone includes a classic inspired spider shock mount to isolate the microphone from vibrations, a quality 5-pin tube microphone cable, custom, stable, dedicated power supply with a selectable mains voltage for use in all countries (100, 115v, 230v etc.), and a durable hard case to keep your microphone safe and clean when not in use.

Lauten Audio LA-320 Condenser Microphone
LAU-LA320