Lauten Audio LS-208 Condenser Microphone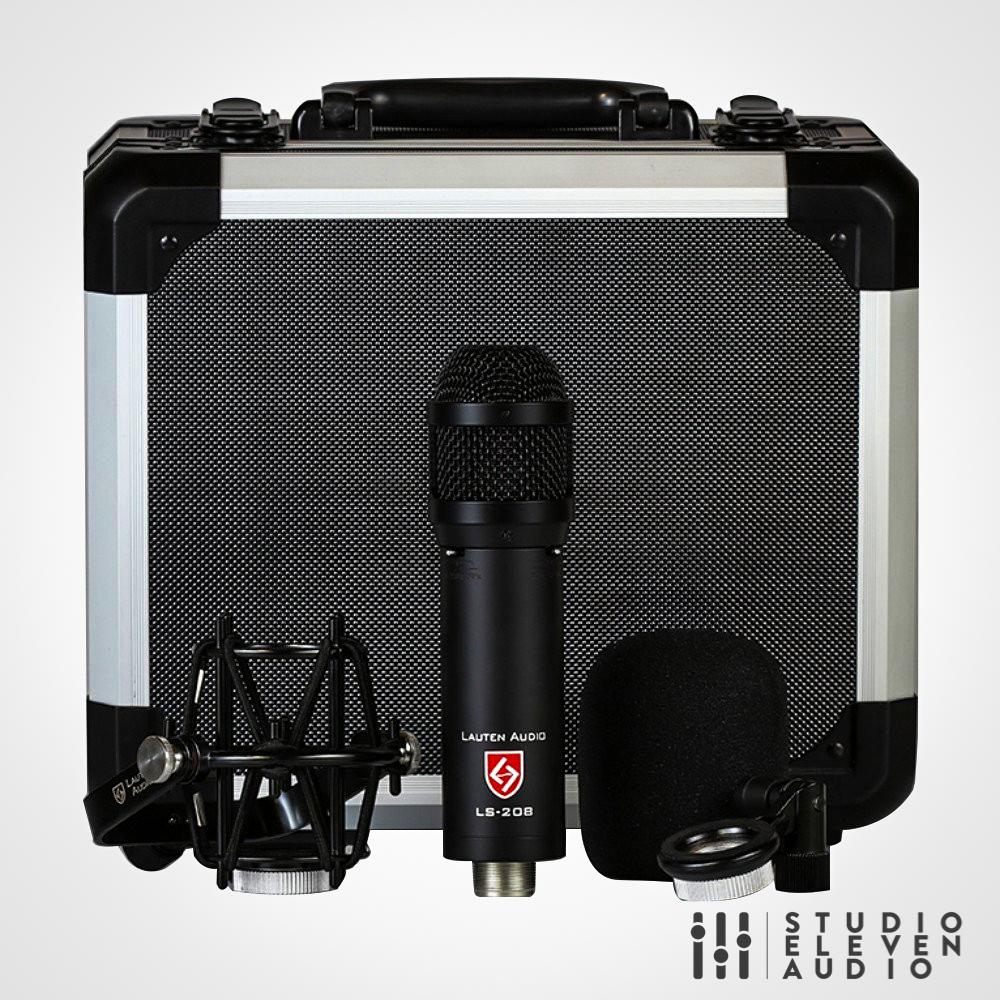 STUDIO QUALITY ON RADIO & STAGE
The LS-208 is a professional front-address large-diaphragm condenser microphone designed for studio, live, broadcast recording and sound reinforcement. The LS-208 brings the brilliance and clarity of high-end studio microphones and combines it with the handling capabilities of a dynamic microphone. 
BRILLIANT RECORDINGS
The LS-208 does not require pre-attenuation but can handle 135dB SPL due to its circuit design. Highly unique for a microphone of its type is its ability to capture a full 120db of dynamic range without the use of internal or external pre-attenuation. This gives engineers the ability to capture brilliant recordings of highly dynamic instruments and environments without sacrificing sound quality.
EXCELLENT OFF-AXIS REJECTION
The LS-208 also features excellent off-axis rejection. It will provide excellent rejection of off-axis voices, instruments, crowds, etc., making it great for live radio broadcast and podcasts, or for multi-instrument, live-studio and on-stage recording or sound reinforcement.
INDEPENDENT FILTERS
The Independent, multi-stage, high and low-cut filters help engineers balance recordings at the microphone and aid in successfully capturing the performance reducing the need for mixing. The 2-stage low-cut aids in reducing low-end rumble, muddiness, and proximity effect. The 2-stage high-cut helps tame bright instruments and high frequencies. 
SHIPS FULLY ACCESSORIZED
Spider-shock mount with threaded nut and adjustable elbow joint.

Hard mount with threaded nut and adjustable elbow joint.

Foam windscreen to protect against plosives, wind, and debris

Hard case that fits all accessories and is built for the rigors of the road.

Lauten Audio LS-208 Condenser Microphone
LAU-LS208