Maselec MEA-2 Precision Stereo Equalizer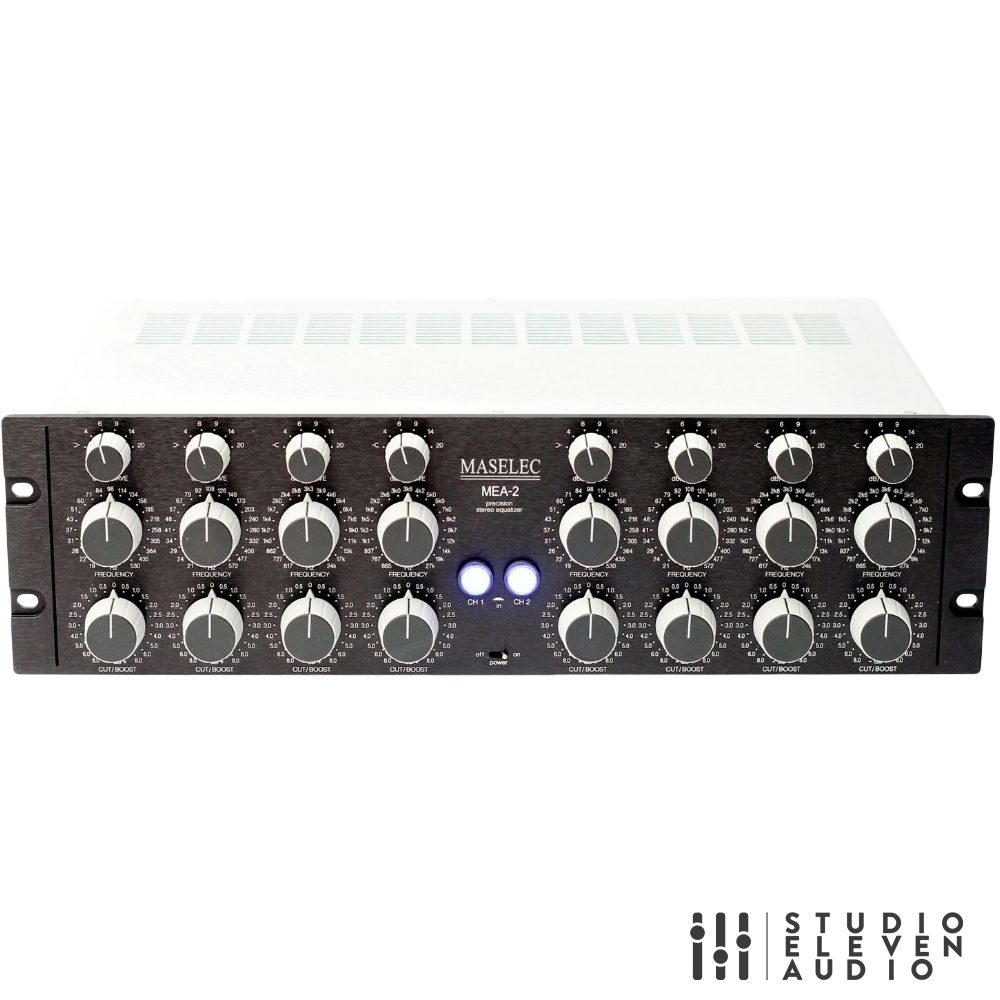 Overview
The MEA-2 is a stereo or 2-channel, four-band precision analogue equalizer with stepped Q/shelf, frequency and cut/boost controls on each band. It is designed for recording and mastering applications where ultimate sonic performance, musicality and precision are required.
Pedigree and design philosophy
The MEA-2 was developed by Leif Mases in conjunction with recording engineers, producers and mastering engineers to provide a tool for high quality signal processing in the most demanding professional applications. It has been carefully designed to be easy to use and provide a natural warm sound with a great degree of transparancy. The MEA-2 also offers precision controls, which enable exact recalls of previously used configurations. 
Using the MEA-2
The MEA-2 is a very special Equalizer that has been designed to achieve a certain sound. It has a distinctive character, discernable both sonically and in the unique shape of its EQ curves.
With 4 bands per channel, shelving/peaking/Q selection on each and 84 interleaved frequency settings per channel, the MEA-2 provides great flexibility and precision.
When a cut/boost control is set to 0dB; the associated frequency section is by-passed
Channel 1 and channel 2 can be by-passed individually with the illuminated push buttons on the front panel.
The inputs and outputs can be connected to both balanced or unbalanced equipment and are able to handle up to +29dBu levels.
The MEA-2 provides the warmth, punch or air you need with a minimum of effort and without compromising the signal path. All critical components are hand selected and matched.
Great sounding EQ is right behind the controls!
Maselec MEA-2 Precision Stereo Equalizer
MAS-MEA-1