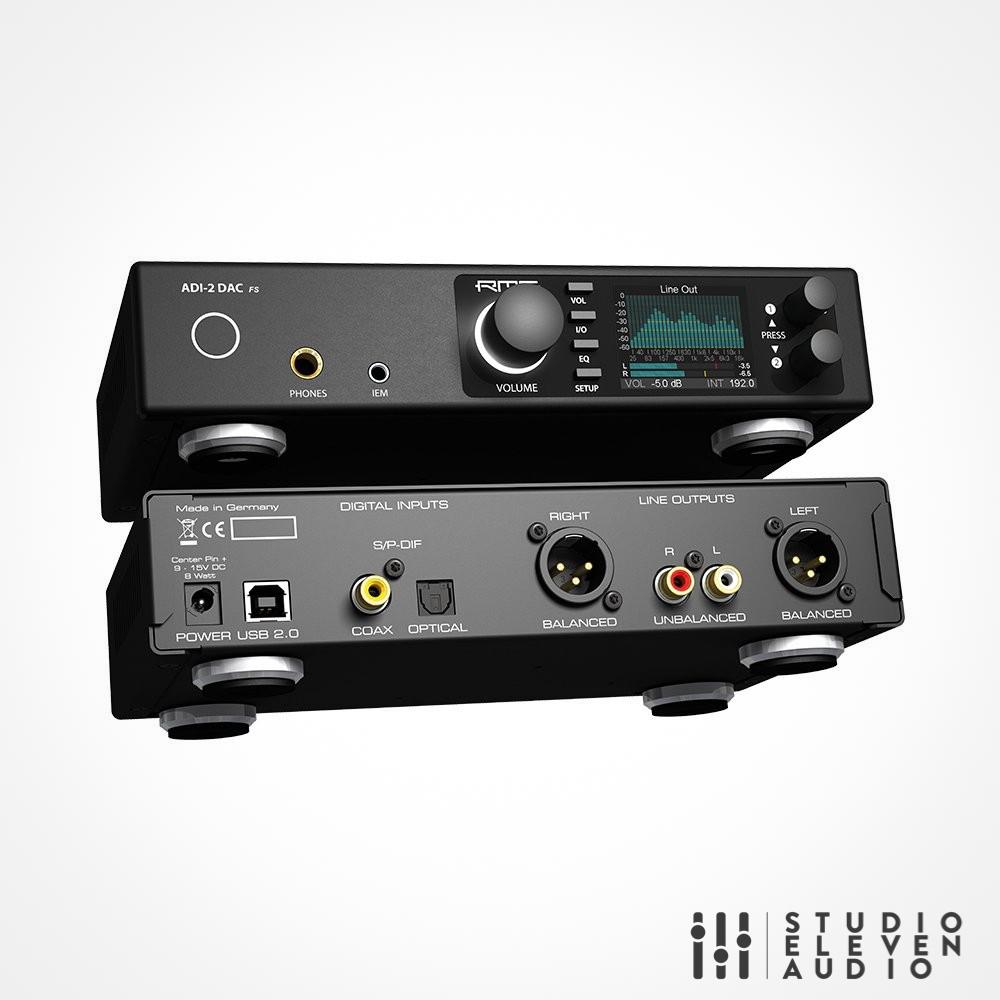 Super Low Noise for IEM lovers
The headphone revolution not only brought headphones but also IEMs (in ear monitors) back into the attention of audiophiles and music lovers. Modern IEMs have a reference sound that easily competes with bulky over-ear headphones, making them not only a mobile alternative, but also an interesting solution in home.
Modern IEMs are extremely sensitive and operate on very low voltages. As a side effect they uncover the noise floor of the player, DAC or headphone amp. When RME developed its Extreme Power headphone stage the basic noise floor was taken care to be as low as possible. Which was then confirmed in many reviews (most black background…). Even when used with IEMs.
Still RME wanted to make sure that even the most sensitive IEM combined with the most sensitive listener receive the full dynamic range on playback. Also capable outputs like the Extreme Power ones are not fully safe against operating errors and might blow up ears or IEMs.
RME's solution: adding the most advanced IEM output imaginable as second phones connection to the front of the ADI-2 DAC. Its ground noise floor is an astounding 10 dB lower than the one of the Extreme Power output (black hole background…), output impedance is near zero Ohms, THD reaches new record lows, click-free on/off is included as well as volume ramp-up, and the sound quality with any IEM is just amazing. We're sure you will love it!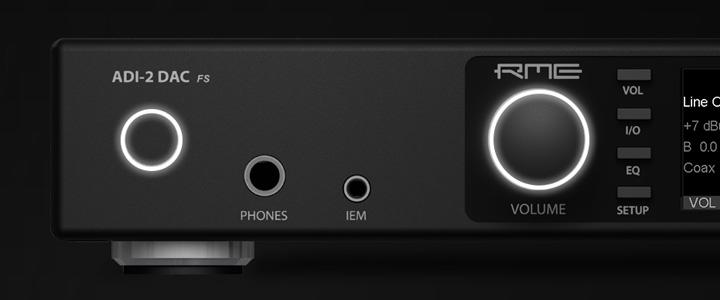 Lights Out!
A studio converter with all lights off? Defective. But on a DAC it was one of the most often requested features from our ADI-2 Pro HiFi customers. Here we go: display, function keys, volume knob, even the standby button - they all go off after 10 seconds of no user operation when AutoDark is activated in the unit's menu. Touching any button or control will turn on all lights for 10 seconds. Using the remote AutoDark can also be switched off / on, and using any button on the remote turns lights on for 3 seconds. Once again: we're sure you will love it!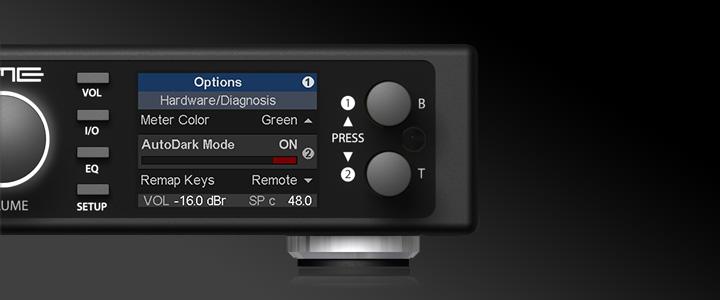 A Better Remote
The ADI-2 DAC comes with a remote that is not the usual cheap add-on. This nicely designed remote control has clearly labeled buttons, readable even in low light conditions without reading glasses, a nicely laid out button arrangement that is easy to remember, and perfect button ergonomics. Plus: It won't interfere with your ATV or other devices.
The DAC remote offers buttons for Standby On/Off, Volume, input selection (Optical, Coaxial, USB) and Mute. Four programmable buttons are added that can be assigned with 22 different functions and commands for total flexibility. There is no other DAC or similar unit with such a sophisticated, easy to use and versatile remote functionality!
Final Chord
The ADI-2 DAC includes an improved SteadyClock, a fine-tuned to perfection analog circuitry, remote control, Extreme Power headphone output and a very special IEM output. It has all the bells and whistles that made the ADI-2 Pro famous, including its perfectly transparent sound signature and full DSP processing with Bass, Treble, Loudness, 5 Band Parametric EQ, Crossfeed and much more. With its simplified operation and stunning design it is the ideal center piece from home listening up to studio reference playback.
RME ADI-2 DAC
RME-ADI-2-DAC