Rupert Neve Designs Portico 5033 Five Band EQ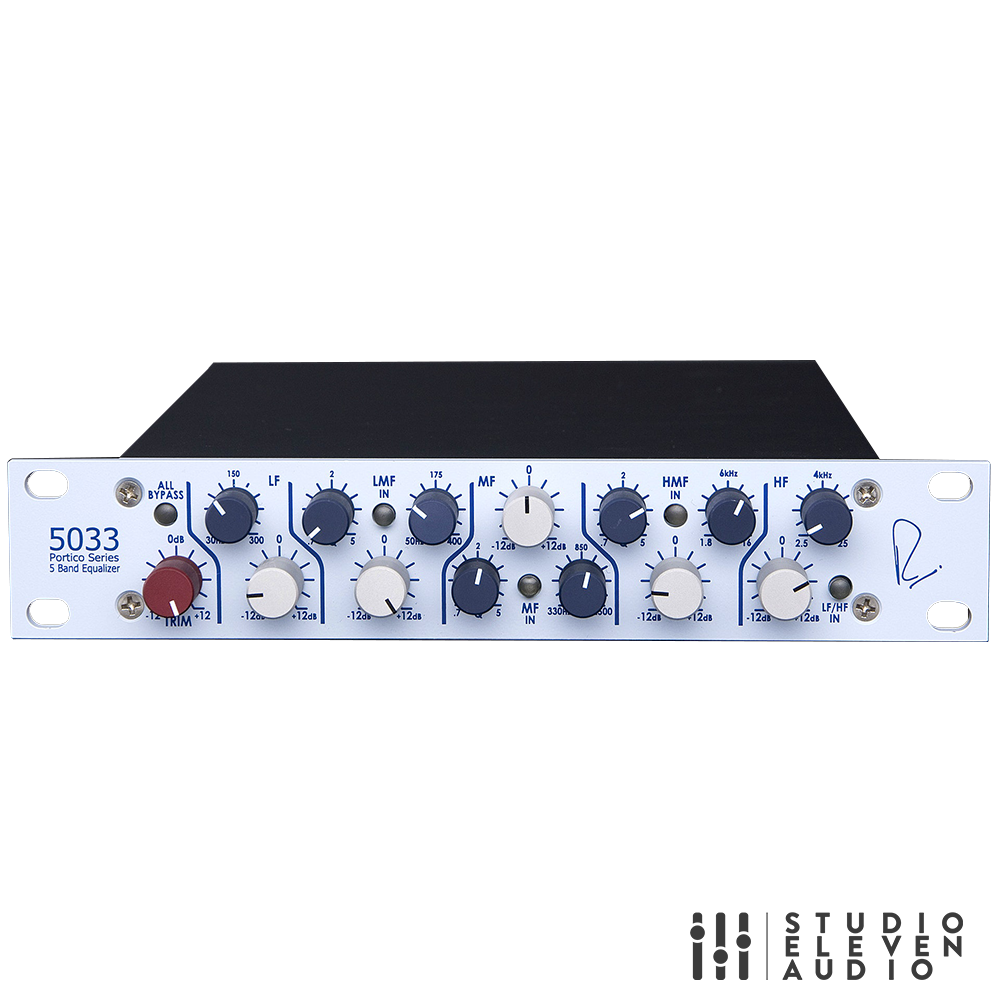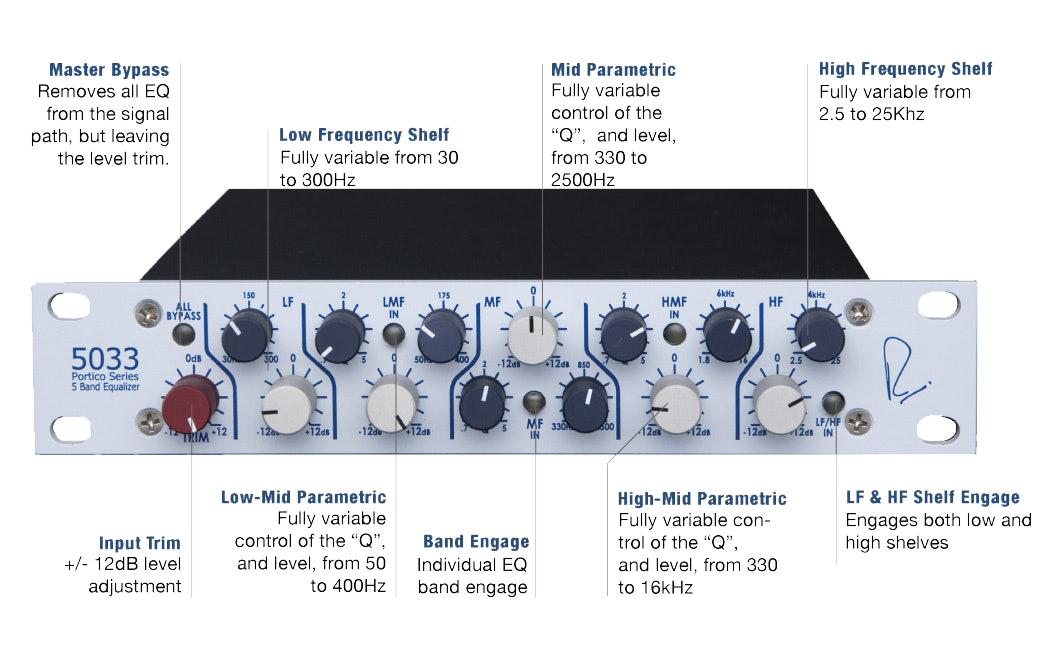 Low Frequency (LF) Shelving Filter
Continuously variable from 30Hz to 300Hz, allowing for a wide range of applications, from filtering out low rumbles caused by air conditioning units to taming an instrument with too much low end or even adding a little bit of "oomph" to a thin mix, proving to be an indispensable asset in the signal chain.
High Frequency (HF) Shelving Filter
Continuously variable from 2.5kHz to 25kHz, giving this section of the EQ a valuable range of operation. Whether you want to really bring out the presence and breath of your vocals or simply add some "air" to your overall mix, the HF shelving filter will give you that bit of sparkle you're looking for.
Mid Range Parametric Filters
To cover the crucial mid-range, the 5033 comes with three bands of parametric EQ, each separately engaged and having a true "flat" response when each section is engaged but not boosted or attenuated. Each section is capable of boosting or attenuating up to 12dB, and includes a variable "Q" control. "Q" controls range from 0.6 to 3, allowing you to vary the bandwidth of the attenuation or boost – whether a broad range of frequencies to gently give a sonic section a slight boost or dip or using the filter with a very narrow range of frequencies, acting like an "audio chisel" to precisely hone in on offending frequencies.
The Low Mid Frequency (LMF) section is variable from 50Hz to 400Hz. The Mid Frequency (MF) Section is variable from 330 Hz to 2.5 kHz. The High Mid Frequency (HMF) Section is variable from 2 kHz to 16 kHz. Each section has been carefully designed to overlap neighboring ranges, allowing for a very fine range of possible adjustments.
"I'm not sure what magic is inside the 5033, but everything I send through it immediately sounds good…All said, I think the 5033 is a fantastic EQ."


Simon Tillbrook
Rupert Neve Designs Portico 5033 Five Band EQ
RUPNEVE5033