Rupert Neve Designs Portico 551 500 Series Inductor EQ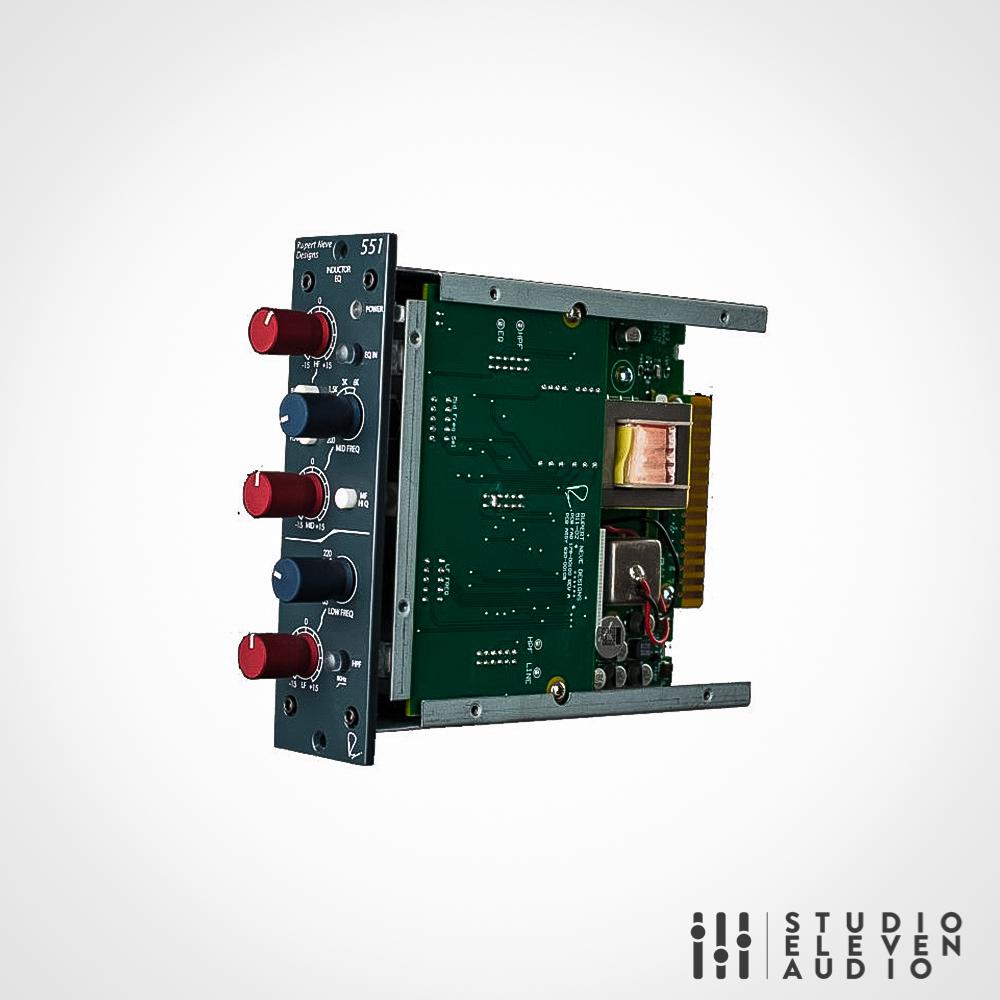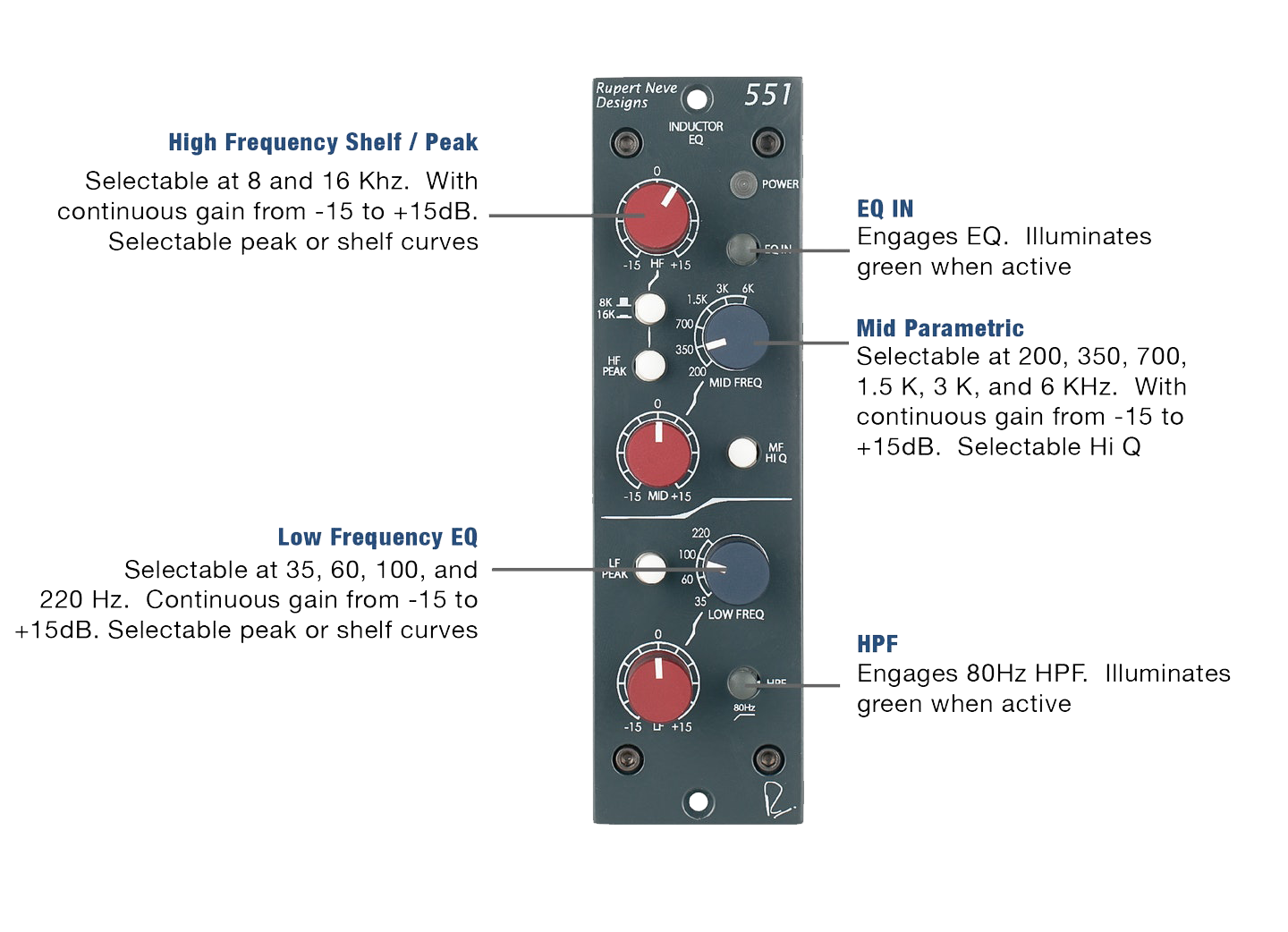 Why Inductors?
So, what are inductors? They're wires wound around a coil that provide a form of frequency-dependant resistance. When they saturate, they bring out beautifully musical harmonics that give your tracks the smooth, polished sound that has made Rupert's consoles and equipment so desirable for over fifty years. While it is possible to create a functioning EQ using off-the-shelf inductors, the attention to detail in controlling variables such as the winding and core materials in relation to the surrounding circuitry allows the 551 EQ to capture the vitality of Rupert's older designs. While capacitor-based designs – like the 5033 – are often preferable for surgically sculpting tracks, the inductor EQ found in the 551 is capable of adding punch, vibrance, and personality to the source material that goes far beyond general frequency modification.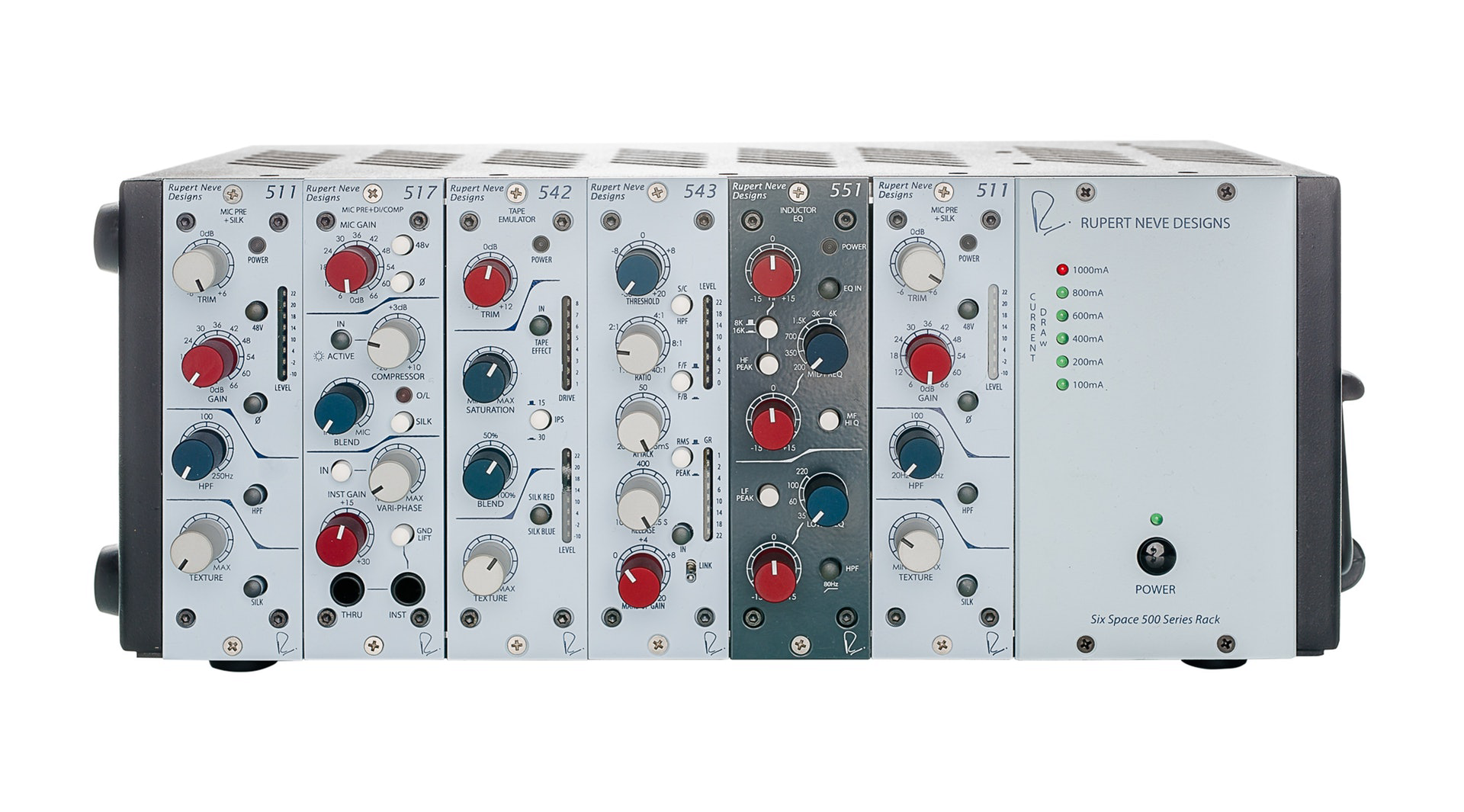 Designing for the 500 Series
Rupert Neve: "While creating functional 500-Series modules is relatively simple, designing those modules to equal their non-500 series counterparts with the current, voltage and space restraints is quite challenging. In creating our own 500-Series modules, we experimented with a number of different transformer and circuit designs to achieve the same presence and sweetness found in the Portico Series of modules. The result of these efforts is that outside of the slightly lowered headroom, our 500-Series modules are nearly indistinguishable from standard Portico Series modules, and are perfectly suited for studios of the highest-caliber."
With single-sided circuitry and transformer-balanced inputs and outputs, the 551 is capable of enhancing the sonic quality of many signal sources, especially those of digital origin. The sonic "signature" is one of extreme purity, and the image is consistent with that of Rupert Neve's original designs of 35-40 years ago. This is an EQ with a truly vintage soul.
Power and audio connectivity is supplied through any 500-Series compatible rack.
Rupert Neve Designs Portico 551 500 Series Inductor EQ
RUPNEVE551