Rupert Neve Designs R6 Six Space 500 Series Rack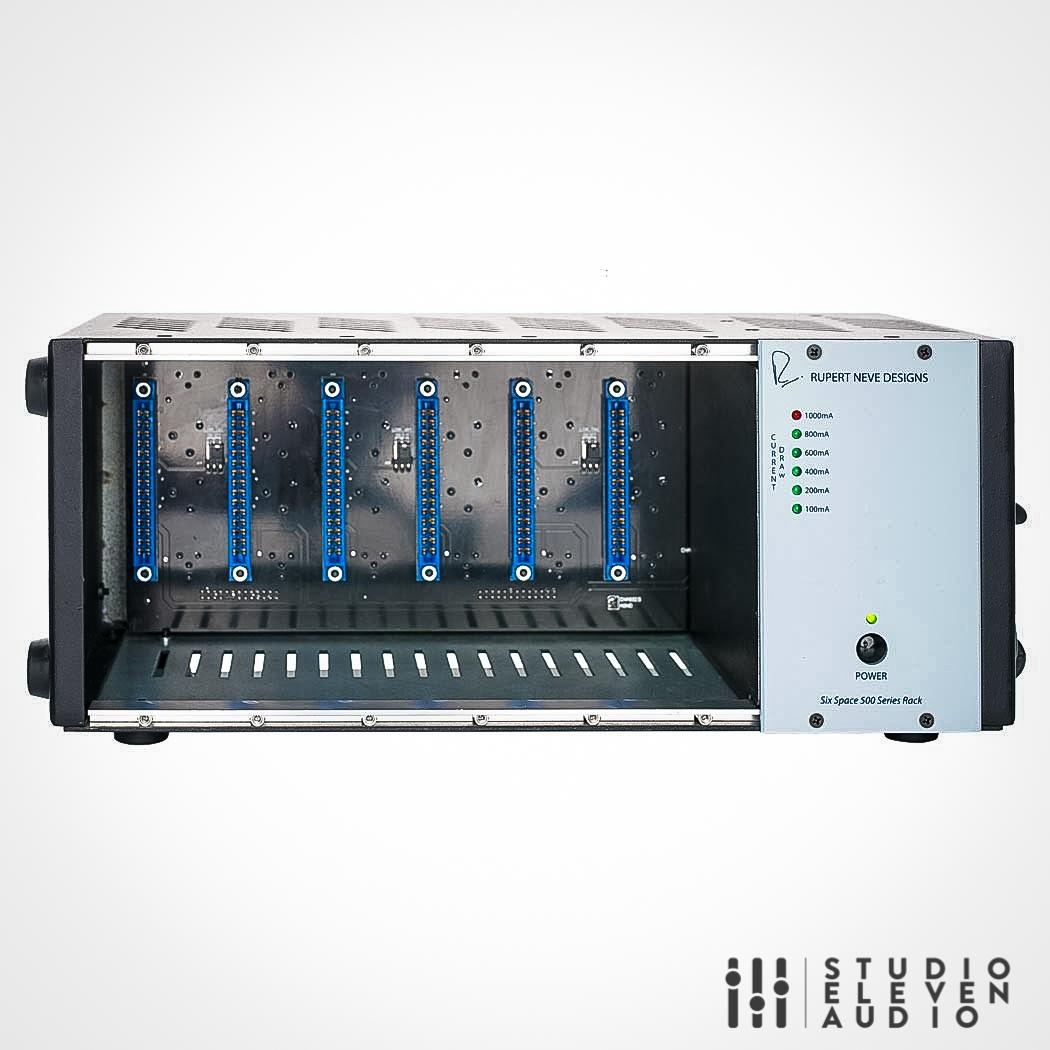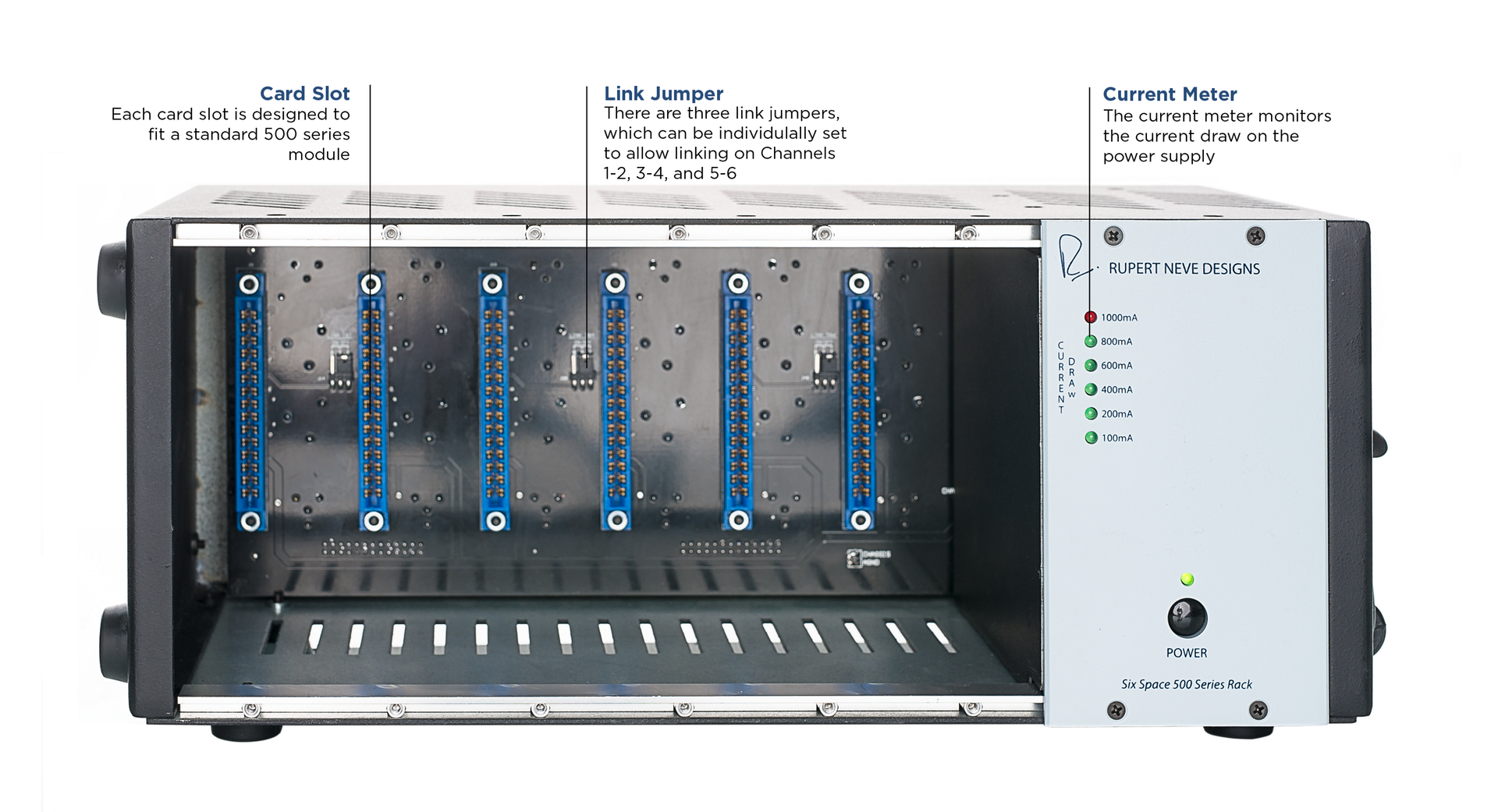 Connect Like Never Before
With a plethora of connections available, the R6 backpanel is practically a patchbay on its own. The R6 features 8 channels of balanced I/O options including DB-25, XLR and TRS that may be used interchangeably. This versatility is especially handy when you are taking the R6 with you to another environment where you are unsure of the cables available, or if you need to convert DB-25, XLR or TRS connections to another format using the THRU functionality on channels 7-8.
Solid Steel Construction
The chassis is comprised of solid steel with bumpers to support the unit in both horizontal and vertical configurations, and features a collapsable handle for portability. All connectors and fittings are of the highest quality to ensure that the R6 will hold up to many years of use.
A New Level of Confidence in the 500 Series
Because the R6 is built to 500 series specifications, it will work flawlessly with any properly-designed 500 series module you wish to include in it. To help accommodate modules that are slightly out of spec, the R6 has variable-position screw holes to help make the installation process as smooth as possible. The 500 series VCA buss link function can be enabled in pairs on the R6 using the link jumpers on Channels 1-2, 3-4, or 5-6. Enabling link allows compatible compressor modules like the 543 to share VCA control when their links are enabled. Matching blank panels are also available to cover any empty slots.
If you want to get the very best performance out of your 500 series modules, the Rupert Neve Designs R6 is the serious rack for the serious sound you want.

Optional R6 Rack Kit
To mount the R6 into a standard 19" rack frame, there is a rack kit available for R6 racks with serial numbers higher than 250 (shipped after June 2015). When the bottom feet are removed, the R6 takes up 3U of rack space.
Rupert Neve Designs R6 Six Space 500 Series Rack
RUPNEVER6