Shadow Hills Dual Vandergraph 500 Series Compressor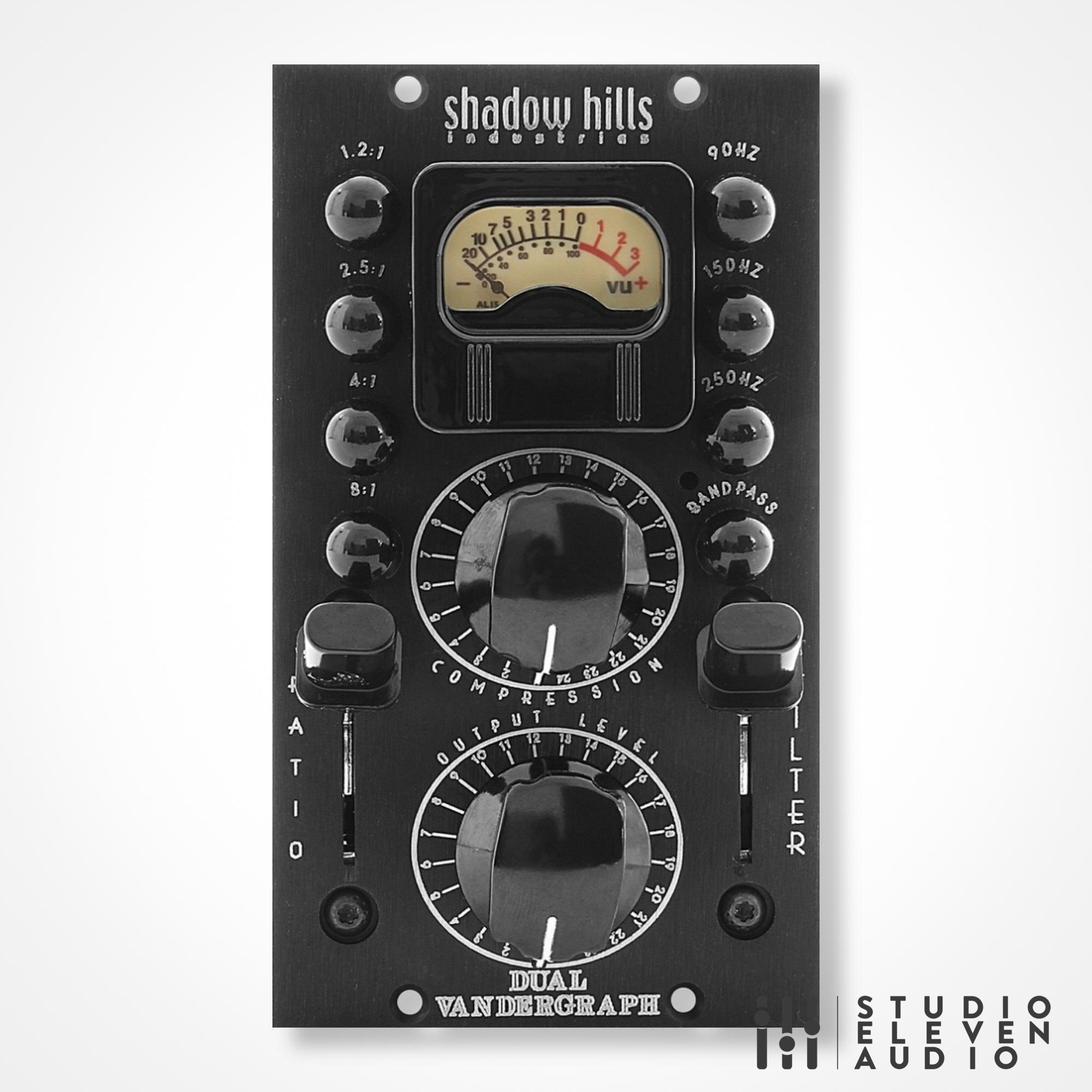 Controls
Ratio, Filter, Compression and Output Level.

Just like the Mastering Compressor, the Compression and Output Level controls are Swiss made twenty-four position attenuators. The Ratio switch, selects between: 1.2: 1, 2.5: 1, 4: 1, 8: 1.

In addition to changing ratios, each selection changes preset attack and recover times.

The Sidechain Filter Matrix controls the frequency sensitivity of the side-chain. The positions are: 90 hertz, 150 hertz, 250 hertz and Bandpass.
Shadow Hills Dual Vandergraph 500 Series Compressor
SHADDUALVAN