Drawmer MC7.1 Surround Monitor Controller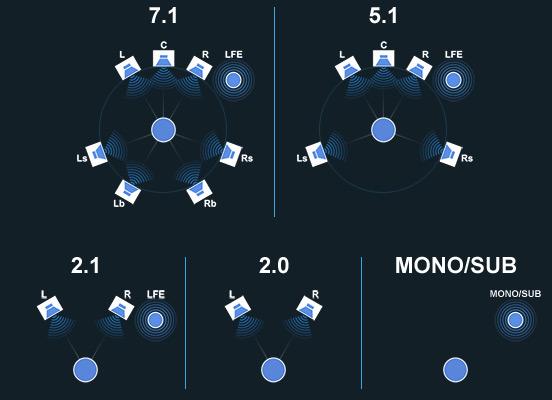 The MC7.1 is a powerful Surround Monitor Controller in its own right, but is also perfect for controlling and checking your stereo mixes. This is one area where other surround monitoring controllers fall short. All studios, whether dedicated to film audio post production, or small home studio will at at some time (if not most of the time) work in stereo as well as surround. Aside from the surround capabilities, the MC7.1 contains the same comprehensive set of stereo "mix check" functions that are presented on the MC3.1 and which can of course be applied to the stereo input channel or any of the surround channels when these are routed to stereo.
The ability to "mix down" the surround mix to the FL and FR speakers OR the independent Stereo main speakers combined with the comprehensive cut or solo matrix means any combination of the surround channels can be listened to in the front mains. Want to focus in on the rear channels? Simply mix down to the front stereo speakers then solo them out of the mix! Whilst soloing out the centre or LFE channels give a central mono representation across the fronts or stereo mains!
Speaker level matching with switchable Mono/Sub output, the popular Low/Mid/High band solo feature, Internal Talkback Mic with footswitch control, and External Talkback Mic input are all brought over from the MC3.1, completing the rich array of features available on the MC7.1.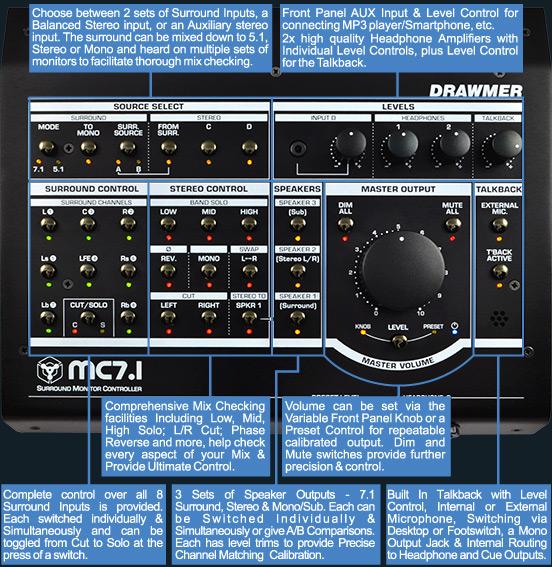 Drawmer MC7.1 Surround Monitor Controller
DRAWMC7.1