Josephson C700A Variable Pattern Microphone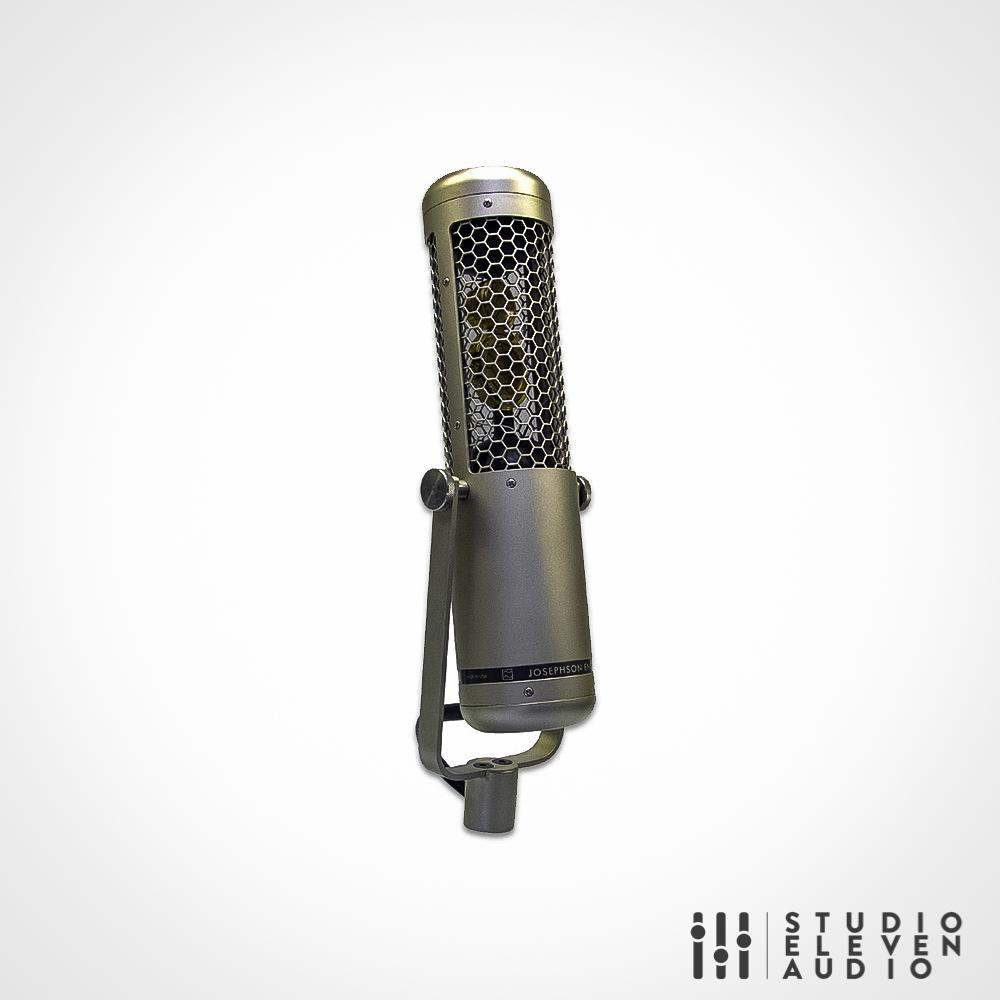 Using the C700A and C700S
The outputs of the C700A microphone are designated W for omni/pressure, X for front-facing figure-8/gradient; the C700S also has a Y output for side-facing figure-8/gradient. These native output signals from the microphone are equivalent to Soundfield "B-format" except that the height or "Z" channel is absent. Any desired pattern can be obtained by mixing these signals, and with the C700S the resultant output may be pointed in any direction. Any number of output channels may be derived by mixing additional copies of W, X and Y in different ratios.
Pattern selection (C700A and S)
Omni: all W
Subcardioid/hypocardioid: W with X mixed in about –6 dB
Cardioid: equal amounts of W and X
Supercardioid/hypercardioid: X with W mixed in about –6 dB
Figure 8: all X
To reverse direction (unidirectional patterns favoring the rear of the mic) invert phase of the X signal
MS Stereo (C700S)
The M or mid signal is formed by mixing W and X. If the signals are at the same level, a cardioid pattern will result. The Y signal is equivalent to the S or side signal in MS Stereo.
XY Stereo (C700S)
MS can be converted to left/right using the usual matrix, M+S=left, M-S=right. On a mixer, this is accomplished by connecting the W and X signals to mixer inputs panned center. A Y-cord is needed to split the output of the Y channel into two more mixer inputs. The first of these is panned left, the second is phase inverted and panned right. Pattern is adjusted by controlling the ratio of W and X; raising the level of the Y and inverted-Y signals panned left and right controls the width.
Surround formats (C700S)
The five primary surround channels can be derived using the XY stereo recipe above for the front, and making a duplicate set (with the X signal inverted) for the rear.
Left front: W+X+Y Center front: W+X Right front: W+X-Y Left rear: W-X+Y Right rear: W-X-Y
The W signal has flat response to below 20 Hz and can be used alone, with suitable lowpass filtering, as the 0.1 or LFE channel.
Side-facing channels may be derived using the W and Y signals just as forward-facing channels are made with W and X.
Josephson C700A Variable Pattern Microphone
JOSEPC700A