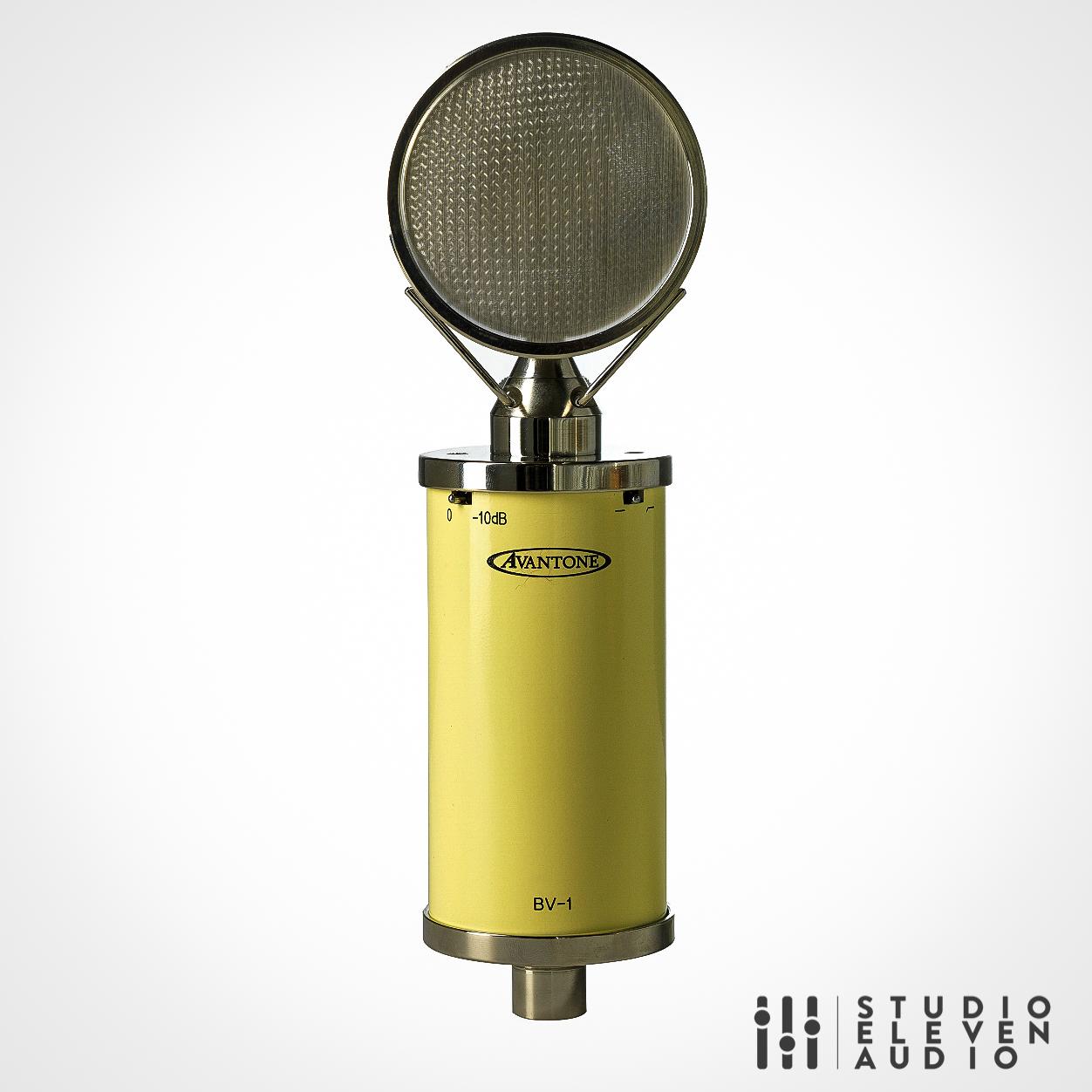 Features
Uses Include: Vocals, Acoustic guitar, mandolin, drum overheads, percussion, piano mic, etc...
Rugged BV1 microphone body and capsule assembly are precision machined of brass.
Aesthetically, it features an elegant Retro-Butter-Cream finish, accented with polished nickel trim and grill.
The transformer coupled tube circuitry offers a modern-day, affordable solution to the desire to capture the character of famous European and American vintage designs.
Rear vents aid in stabilizing internal temperature to help secure tube longevity
Any studio can proudly offer the BV1 as a primary Vocal mic. It exudes class visually as well as sonically.
Manufactured using premium grade resistors and capacitors along with precision machined brass structural components that yield a very solid feel, superb sonic integrity and rugged reliability.
The versatile BV1 mic is able to produce professional results with an open, warm, pleasing sonic character.
The included Custom Retro Shockmount is superb in allowing a precise positioning of the mic while inhibiting the transfer of unwanted vibrations up into the mic.
9-Pattern Tube Microphone w/ 34mm gold sputtered thin Mylar capsule assembly.
-10dB pad & 80 Hz LF roll off switches.