Lauten Audio LA-120 FET Conderer Microphone (pair)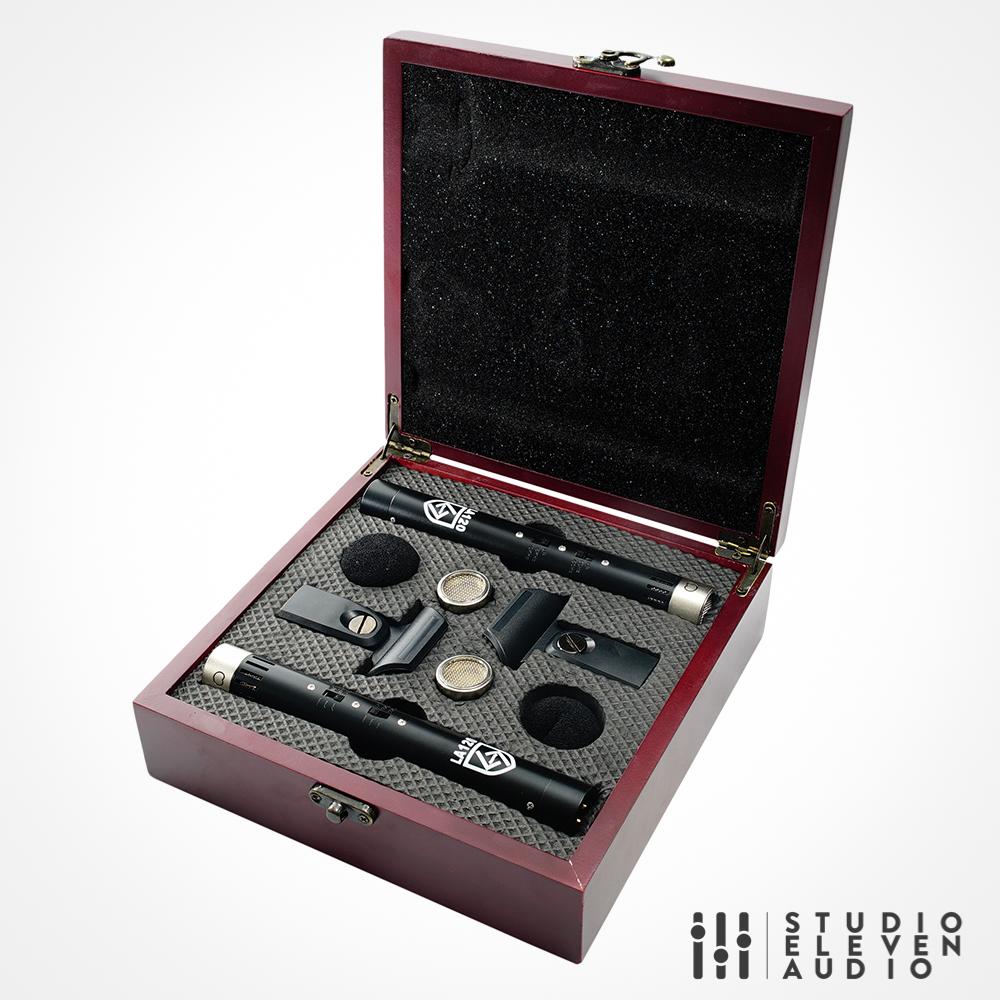 INDEPENDENT FILTERS CLEAN YOUR TONE
The high and low cut filters make solving common problems in home, basement or bedroom recording environments easy. The LA-120 features two independent filters located on the microphone with easy to engage switches. If the room or source is boomy, or you have low-end rumble from outside sources like road noise, furnace, air conditioner etc., turn on the low-cut filters and eliminate the problem. Want to get away from the "harsh" tone you hear about? Then use the high-cut filters to roll-off highs and tame your source. What's even cooler is you can use both filters at the same time making these microphones extremely versatile and your solution to problems before the recording hits your hard drive.
INCREDIBLE PRICE PERFORMANCE RATIO
Make no mistake, the LA-120's are professional level, vintage-inspired, instrument condenser microphones. They feature swappable 17mm cardioid and omnidirectional capsules, ultra-low-noise USA JFET amplifiers and balanced outputs. They are also built with quality polypropylene capacitors and resistors, components often found in much more expensive microphones. We have utilized our many years of experience to create the best performance for the price of any small diaphragm true-condenser FET microphones. Any budding engineer is sure to be pleased with their performance.

Lauten Audio LA-120 FET Conderer Microphone (pair)
LAU-LA120-PAIR