Peluso 22 47 LE Limited Edition Tube Microphone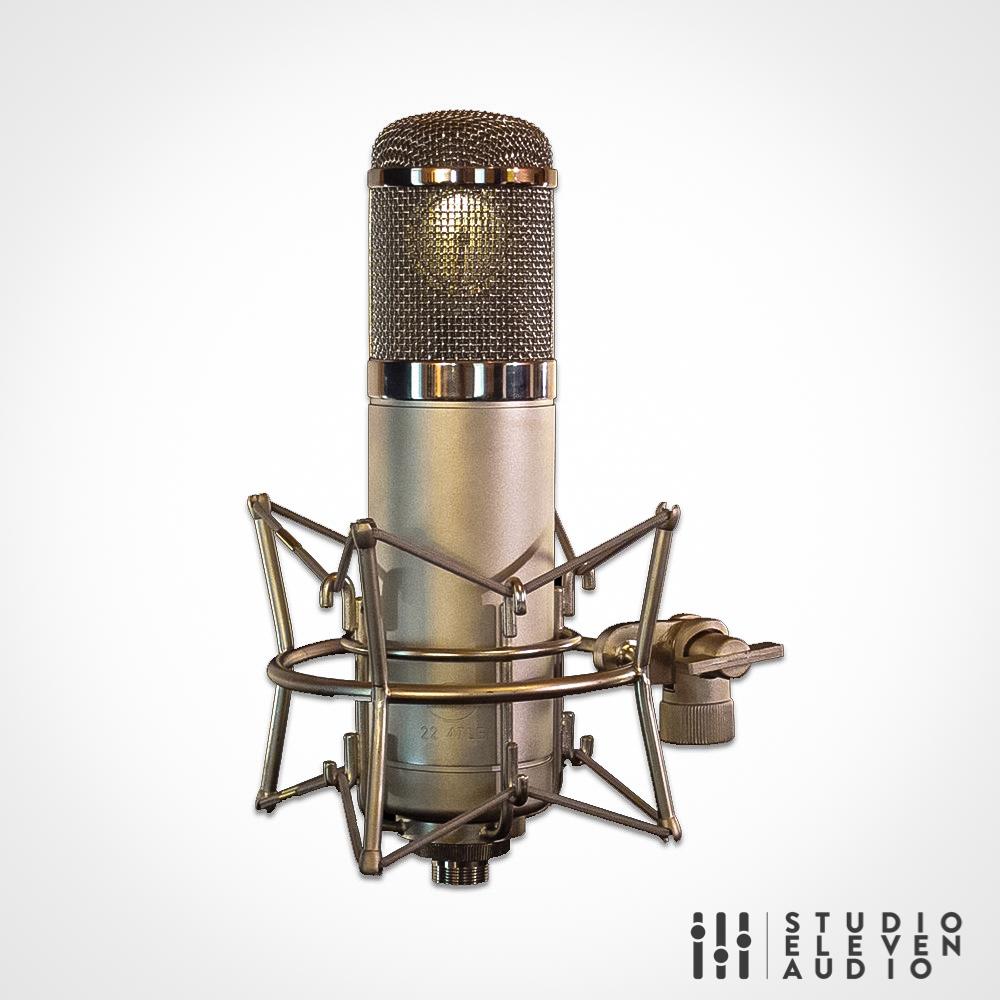 Comparing the 22 47, 22 47 LE and 22 47 SE:
All of the microphones in our 22 47 line are styled after the vintage Neumann U 47. This legendary microphone was revered for its clear sound, smooth and warm mid range, balanced high end and great body. Neumann discontinued U 47 production when Telefunken ceased production of its metal VF 14 tube. Our 22 47 LE model is supplied with a German vintage steel tube from this era. We have worked for years to acquire and test a generous supply of these rare tubes. We are proud to offer a microphone with this true vintage tube. With our 22 47 SE model we are able to offer the same sonic quality with an American style metal tube. These tubes are available to us in larger quantities. This allows us to provide the sonic qualities of a '47' microphone with a lower price. The only discernible difference in sound between these two models is a 2 dB quieter noise floor on the SE model. In the 1970's German radio broadcast engineers began modifying their then-vintage U 47's to incorporate a new glass triode tube.  The new glass triode tube provided a very quiet noise floor, and has less of the complexity and second harmonic content than the steel tubes provided. The Peluso 22 47 model is based on this glass tube modification. Carefully selected components, thorough testing, and attention to detail all come together making these some of our most popular microphones.
Reviews
'The 22 47 LE is perfect -- crystal highs, sheen on top, great body that doesn't boom. And the mids are smooth and warm, almost reminiscent of a ribbon with much more detail.'
-Henry Robinett, Tape Op Magazine
"I have read hundreds of interviews with producers and engineers talking about their "go-to" microphone. I never understood that concept until I picked up my Peluso 22 47 LE. In the fourteen years I have been into audio production I have owned and used dozens of microphones. My 22 47 LE is the most honest of the bunch. It rarely sees the inside of the mic cabinet while I am in session." Jerod Jacobs
Peluso 22 47 LE Limited Edition Tube Microphone
PEL2247LE