Dangerous Music Monitor SR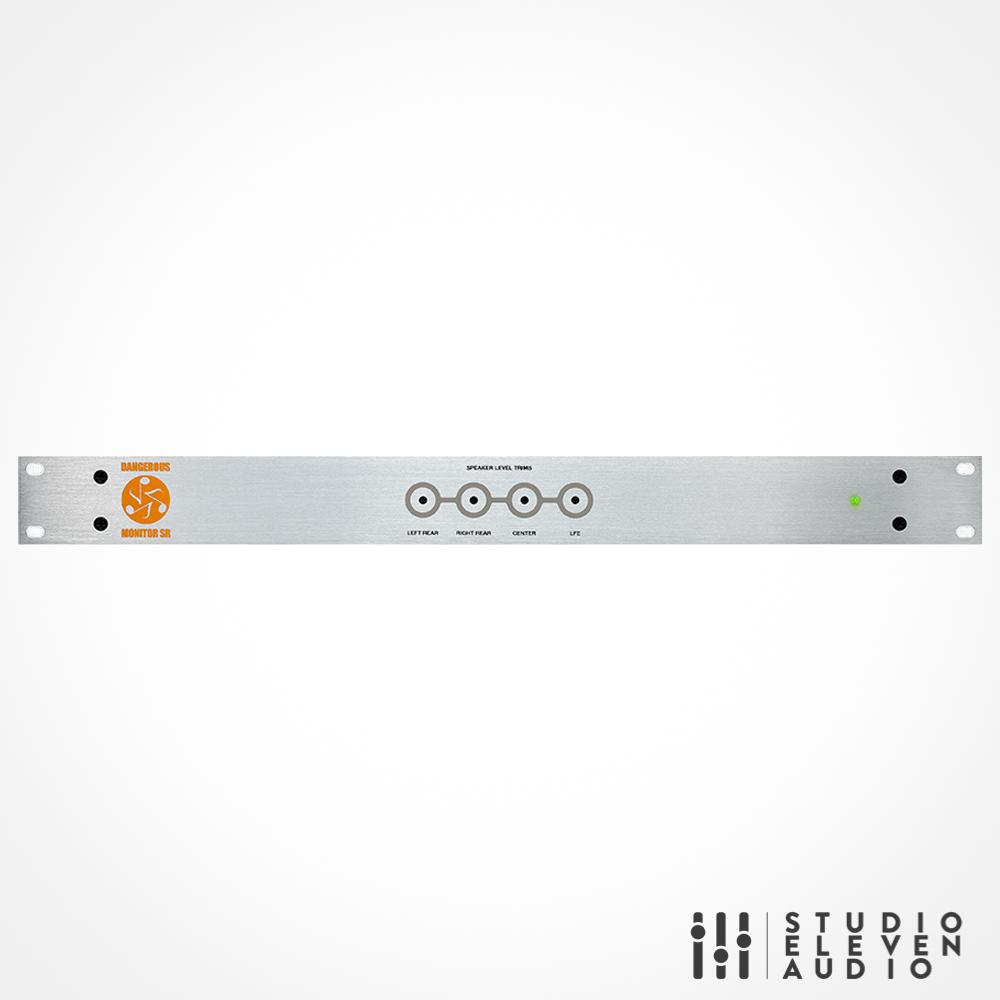 PROGRAMMABLE OFFSETS
The key to successful monitoring is dead accurate input and output calibration. With the MONITOR ST/SR combination, you've got remote programmable input level offsets and front-panel calibration ports for surround channels on the SR. You can approach the often-debated surround calibration process in whatever way you deem best for your studio, workflow and preferences.
ELEGANT AND EFFICIENT REMOTE CONTROL
Stay in the sweet spot while managing every signal in your surround studio. The MONITOR ST/SR's award-winning, ergonomic, intuitive and indestructible remote control puts all of the functions at your fingertips – including individual muting of center, L-R front and rear, and LFE channels. You can even mute and solo channels in groups. The illuminated switches give you instant visual feedback of all your settings, while the stepped volume knob triggers the audiophile-grade relays in the main unit. Get this remote under your hands to find out why the MONITOR ST/SR has won a TEC Nomination, A Future Music Ace Award and was crowned a Certified Hit by Mix Magazine.
SURROUND YOURSELF WITH THE BEST DAC AVAILABLE
The Dangerous Music CONVERT-8 is the perfect DAC for use in a MONITOR ST/SR surround system. It's eight channels of cutting-edge conversion technology – fueled by a custom Jitter Elimination Technology PLL, stringent Muth-designed analog topology and finely tuned reconstruction filters – The CONVERT-8 also features direct connectivity to the MONITOR ST/SR remote, seamlessly adding control over the CONVERT's multiple digital input sources.
Dangerous Music Monitor SR
DANGMONSR